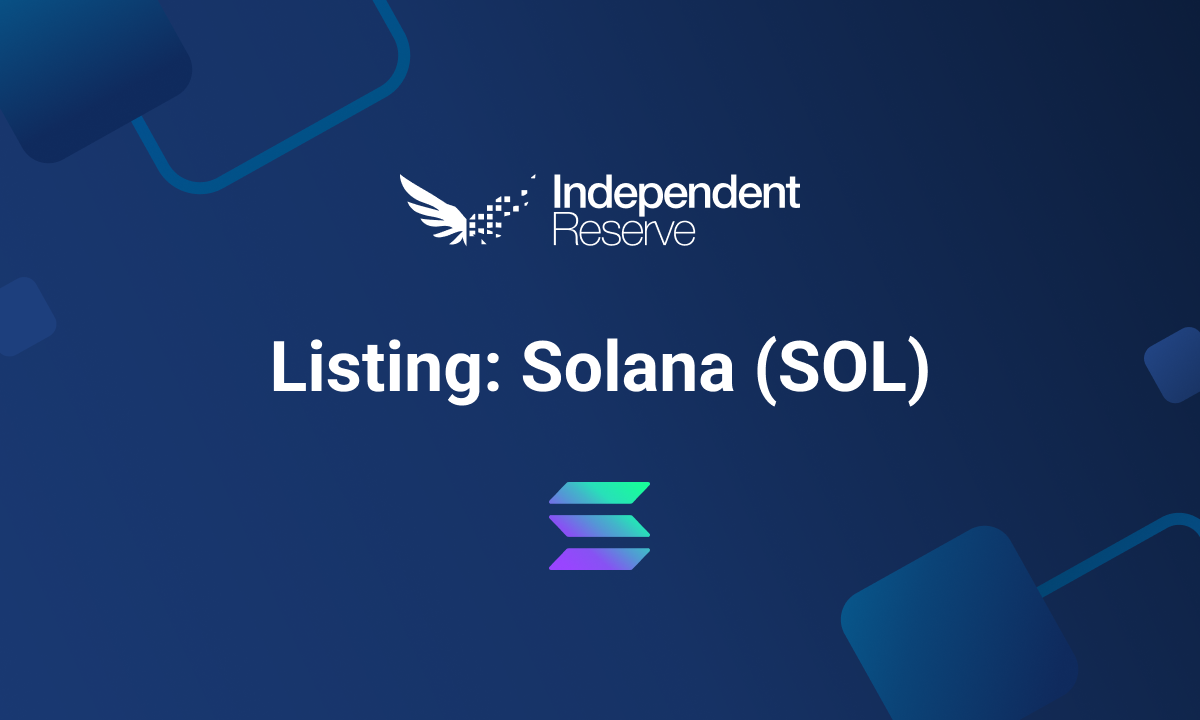 We are listing Solana (SOL)
We are excited to announce that we will be listing Solana (SOL) on our exchange. Deposits, withdrawals, and post only orders will be enabled on Tuesday the 17th of May at 9:30pm Sydney time / 7.30pm Singapore time, with trading going live at 11am Sydney time / 9am Singapore time on Thursday the 19th of May.
Solana (SOL)
Solana is a decentralised blockchain built to enable scalable, user-friendly apps for the world. It's the fastest blockchain in the world and the fastest growing ecosystem in crypto, with thousands of projects spanning DeFi, NFTs, Web3 and more.
Listing information
We have a short outage while we upgrade the system on Tuesday the 17th of May at 9:00pm Sydney time/ 7pm Singapore time. We expect this to last less than 10 minutes and during this time you will not be able to access your Independent Reserve account.
There will be an introductory brokerage fee for SOL of 0.2% for two weeks, so be sure to get your trades in early!
Over the Counter (OTC) Solana
If you're looking to trade large volumes of any cryptocurrency, including SOL, please reach out to our OTC desk, we'll be happy to discuss your requirements.
If you have any questions regarding the upcoming listings, please do not hesitate to raise a ticket with our support team.