We're happy to launch our new trading website – rebuilt from the ground up with new features and a faster and more intuitive interface. At the same time, it's important to know that we still have the same mature core infrastructure securing your assets, and the new site has passed external penetration testing.
New features
Dashboard
The all-new dashboard provides an organised view of your portfolio value (included with a chart), a referral program panel, a simpler navigation panel to deposit and trade, and an overview of your 30-day trading volume.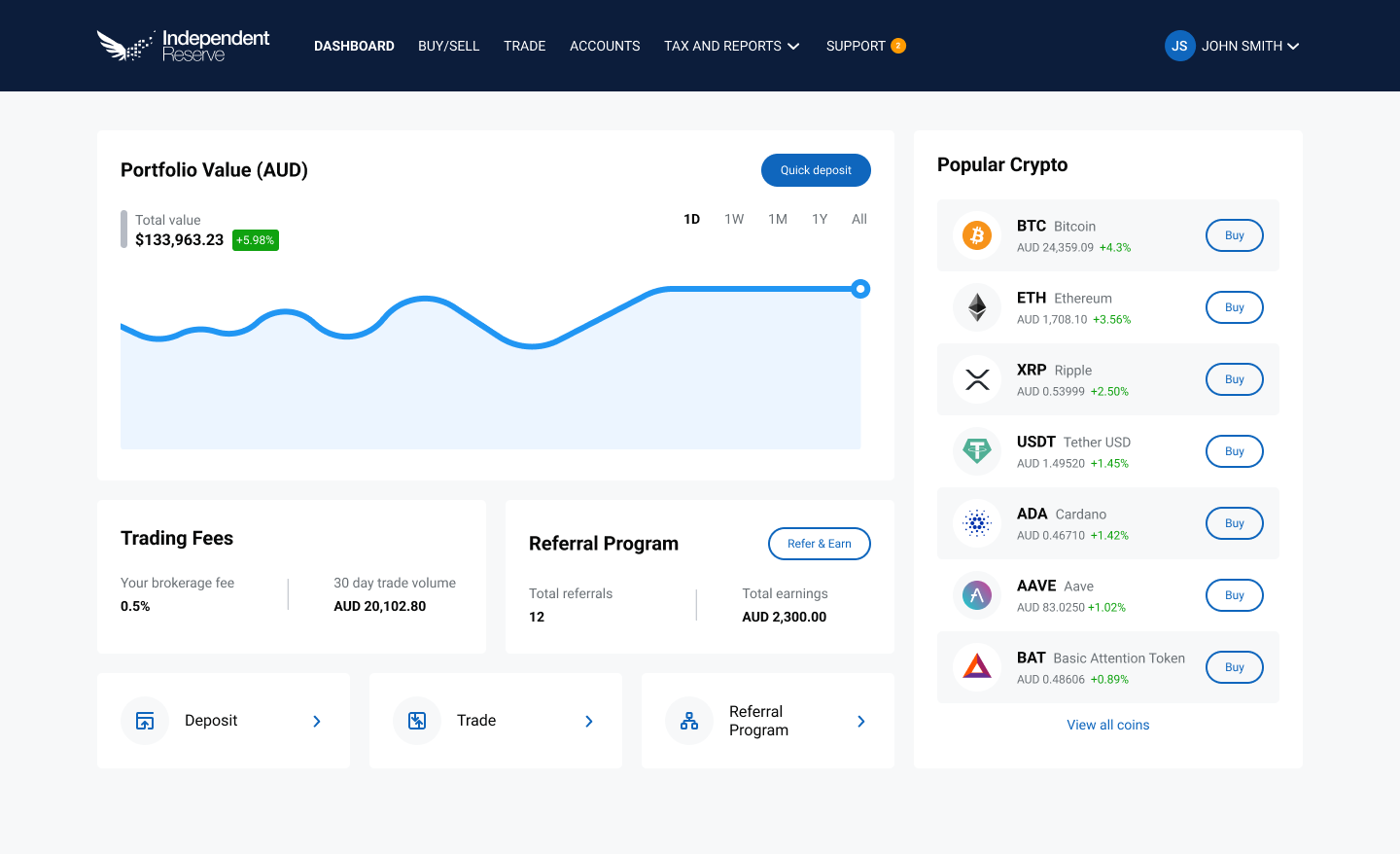 Portfolio view on the accounts page
This portfolio page now also shows a split between fiat and crypto holdings. Similar to the old website, you also have the option to navigate to trade, deposit and withdraw on this page too.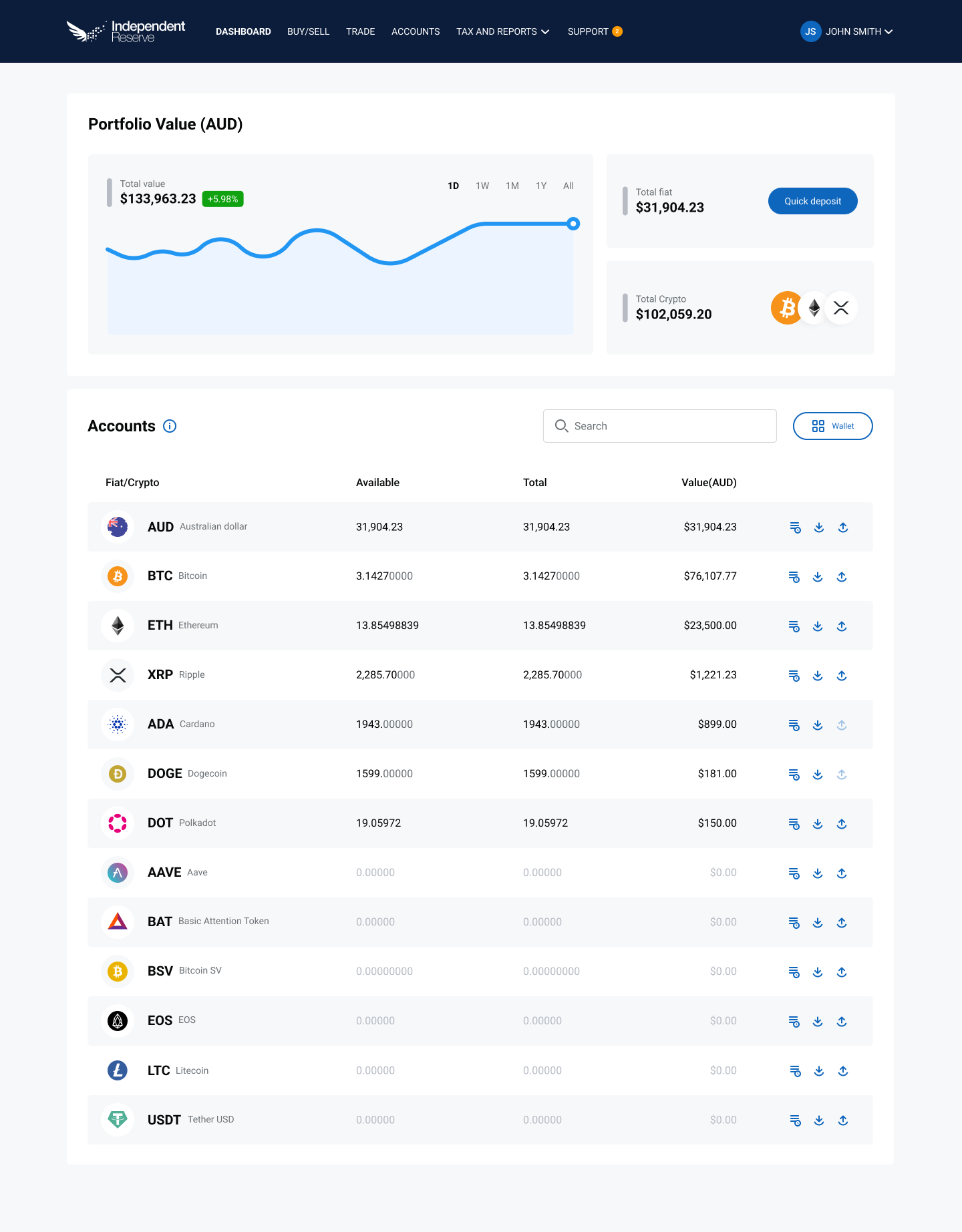 Advanced trading screen
The advanced trading screen has a cleaner view but maintains the same advanced features as the old site. You can also exit the advanced trading mode and trade using the simpler interface.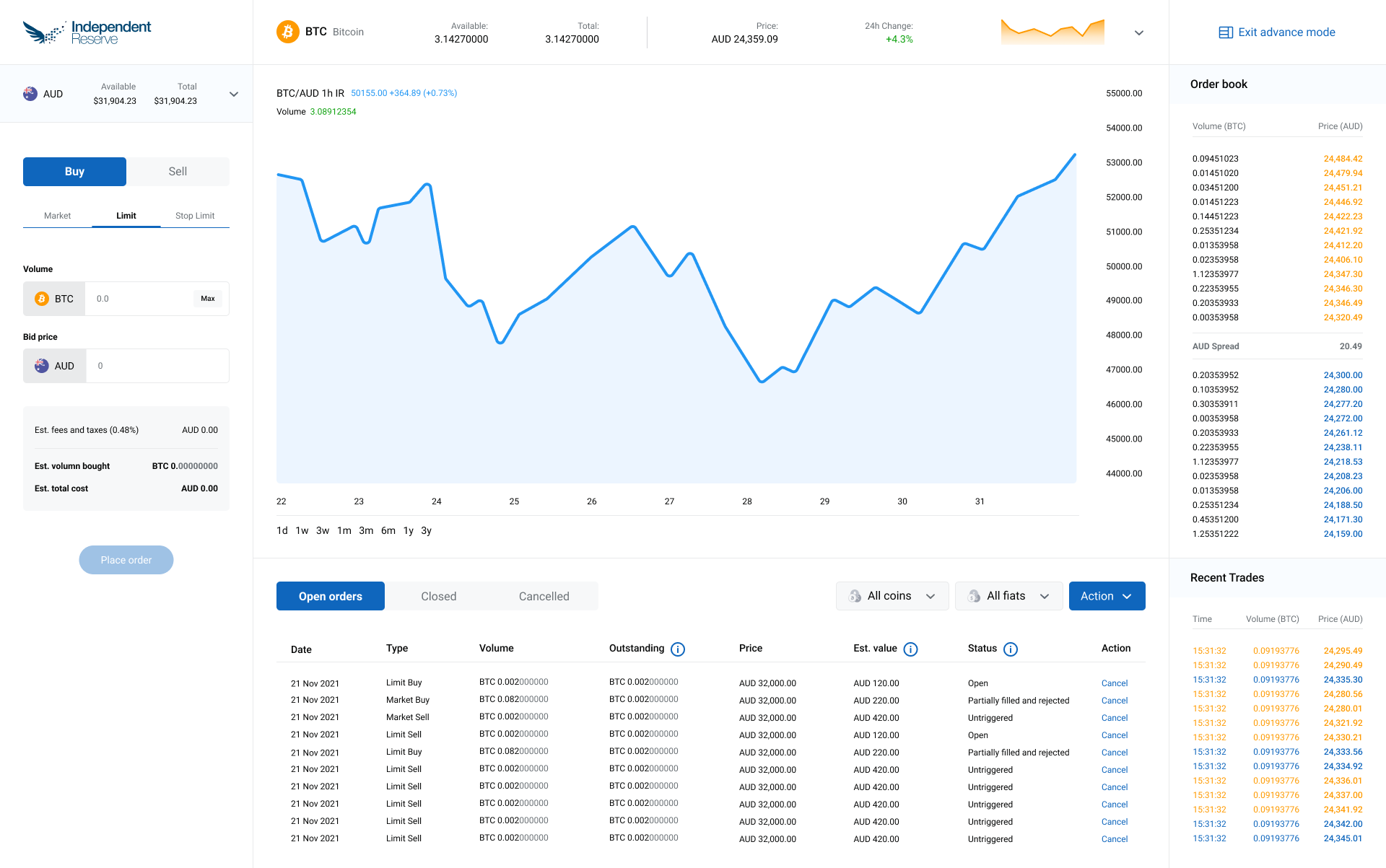 Old website functionality
If you'd like to revert to the old website, you can switch back via the account navigation drop-down. 

Happy trading!