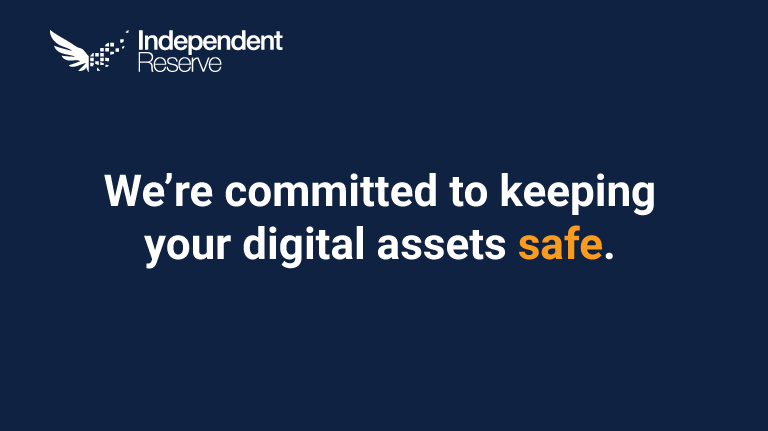 As the dust settles on the disappointing FTX situation, many crypto investors are left searching for a safe and secure alternative.
Independent Reserve, established in 2013, was built with a vision to be the most secure and trusted way to buy Bitcoin and other cryptocurrencies. Moreover, we aimed to transform cryptocurrency technology into a secure, robust and regulated financial service, and do things the right way.
In this article, we'll shed some light on what happened to FTX and why Independent Reserve is the safe alternative.
If you're from Australia, Singapore, or New Zealand, you can create your account on Independent Reserve in just a few minutes.
Understanding what happened to FTX
The complete picture is not entirely clear, and there are many articles discussing the various facets of what happened. The short summary is: Mistreatment of customer funds leading to likely insolvency.
In 3 short years FTX went from being an unknown crypto exchange to the second-largest and a darling of the industry to self-imploding due to breaking the very rules they promised to uphold.
Independent Reserve has no exposure to FTX or the FTT token. We continue to put our clients' asset safety and security above all else.
How we ensure your safety
Since 2013, we have always taken a conservative approach to managing our business and client assets. This includes:
Keeping full 1:1 reserves of all client assets.
Keeping the vast majority of client assets in offline cold storage vaults, located in Australia.
Not commingling Independent Reserve's assets with those of our clients
Our books are balanced, and there is no debt on our balance sheet.
We engage external auditors to undertake an annual audit of our financial statements in accordance with Australian Accounting Standards. The audit includes verification of all client asset holdings – both fiat and crypto.
We hold an ISO27001 certificate as external assurance of our security measures.
These practices resulted in Independent Reserve receiving the first digital asset exchange licence from MAS, the Singapore regulator.
Moreover, our senior management team and Board of Directors come from the world of finance, risk management and audit. Their decades of experience ensures your asset safety today and into the future.
You can learn more about our security here.
What does Independent Reserve offer?
In addition to our world-class security and processes, our exchange offers:
Trading pairs in AUD, SGD, USD and NZD.
An iOS and Android mobile app.
Over-the-counter (OTC) desk with access to global liquidity, fast settlement times and personal service.
All account types, including personal, company, trust and SMSF.
Auto dollar-cost averaging (AutoTrader).
API integration and solutions for institutional accounts.