Institutions can securely access Independent Reserve's licensed crypto exchange for digital asset liquidity and crypto-fiat rails directly from the Fireblocks platform 
Singapore – 1 December 2022 – Independent Reserve, the leading regulated digital currency exchange in Singapore and Australia, today announced an integration with Fireblocks, a secure and easy-to-use platform to create innovative products on the blockchain and manage day-to-day crypto operations.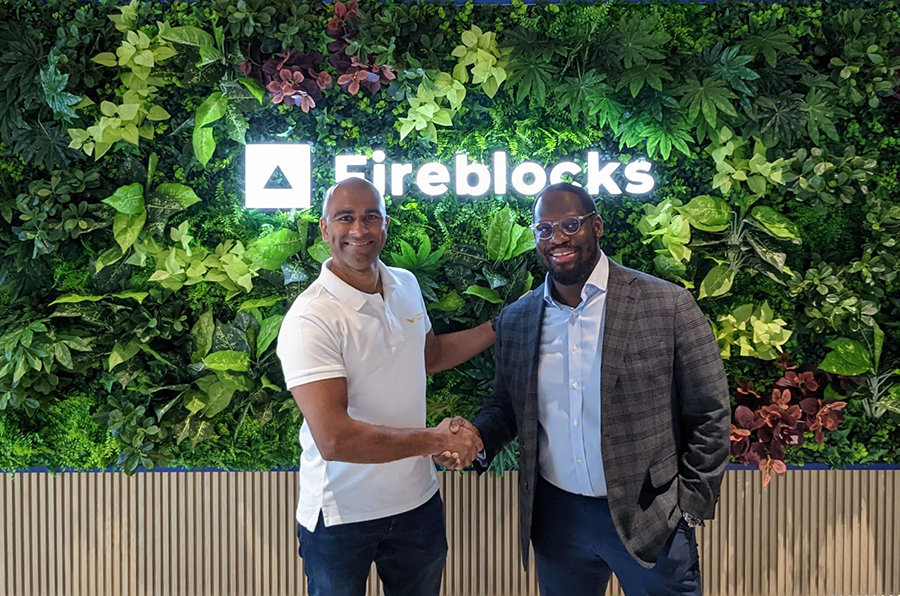 L-R: Lasanka Perera, COO of Independent Reserve, with Stephen Richardson, Head of APAC and SVP of Financial Markets at Fireblocks
"The Fireblocks integration is a significant milestone for Independent Reserve," said Lasanka Perera, COO of Independent Reserve. "It allows us to provide our institutional clients with the ability to move in and out of crypto and cash through a secure and licenced exchange, and to move their assets globally in line with regulatory, compliance and internal security policies." 
This integration also makes Independent Reserve one of the pioneering exchanges to be integrated via the Fireblocks Network Link, a new API standard that enables any crypto exchange to natively integrate into and add value to the Fireblocks Network. As a result, crypto exchanges may maintain control of the integration process as well as how users interact with and experience their platform.
"We are excited to debut the Fireblocks Network Link with the successful integration of Independent Reserve," said Michael Shaulov, CEO of Fireblocks. "Now more than ever, institutions seek the assurance that they are trading with trusted exchange partners through reliable, secure, and trusted pathways. Integrating with Independent Reserve provides our customers in the region with a bigger liquidity pool and access to a leading exchange in APAC."
"The integration between Independent Reserve and Fireblocks is a great example of how two complementary companies can come together to meet the needs of the region's largest institutions," said Adrian Przelozny, CEO of Independent Reserve.