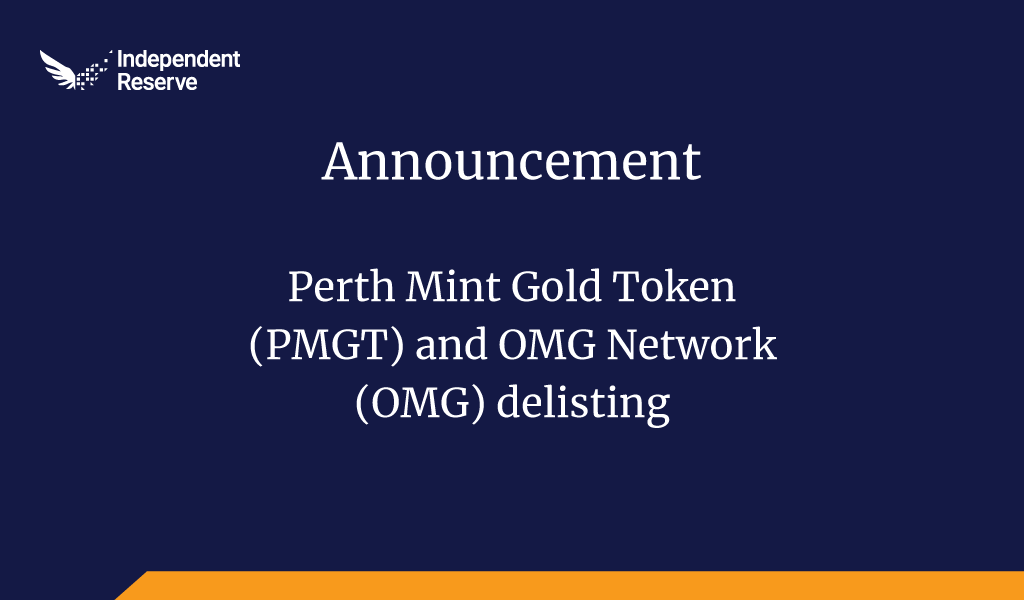 Trovio (formerly InfiniGold) will end support for the Perth Mint Gold Token (PMGT) in the coming months.
For further information and details of Trovio's timelines, please read their FAQ page.
Separately we will also be delisting the OMG Network token (OMG).
As such, all PMGT and OMG open orders will be closed, and the ability to buy and sell PMGT and OMG on Independent Reserve will cease at 10am AEST on Friday, 30th June 2023.
Frequently asked questions
Can I just hold onto my PMGT tokens?
As the PMGT smart contracts will be shutting down, we strongly recommend that you either sell your PMGT tokens or redeem them directly. To sell your tokens please login to your Independent Reserve account and use the TRADE page. To redeem directly please consult Trovio's FAQ page.
What happens if I still hold PMGT or OMG tokens on Independent Reserve after the delisting?
We will offer a grace period of 6 months after the delisting where you may withdraw your tokens. Please note: withdrawal fees may change, and for PMGT, Trovio may disable token transfers prior to the six month grace period ending, which will mean you will not be able to withdraw the tokens.