Independent Reserve has recently released a new feature called AutoTrader. AutoTrader allows you to create automated trading strategies.
Our first strategy: AutoBuy on Deposit allows you to automatically buy crypto each time you deposit money. Paired with a scheduled bank transfer, it allows you to regularly buy crypto (daily, weekly, monthly, etc) without lifting a finger.
How AutoBuy benefits you
Regularly purchasing crypto allows you to dollar cost average (DCA) your Bitcoin and other crypto purchases.
Benefit of dollar cost averaging your crypto purchases:
You don't have to worry about trying to time the market
You buy smaller parcels of crypto, limiting your exposure to the volatility
When the price is low, your dollar buys you more, and vice versa.
If you would like to see what would have happened if you started DCA earlier, check out https://dcabt.com.
Setup dollar cost averaging in 4 simple steps:
Select your preferred cryptocurrency
Select what percentage of your deposit you would like to automatically allocate towards buying your preferred crypto
Set the maximum spend for your strategy
Set an upper limit on the price per coin your order will buy in the selected cryptocurrency.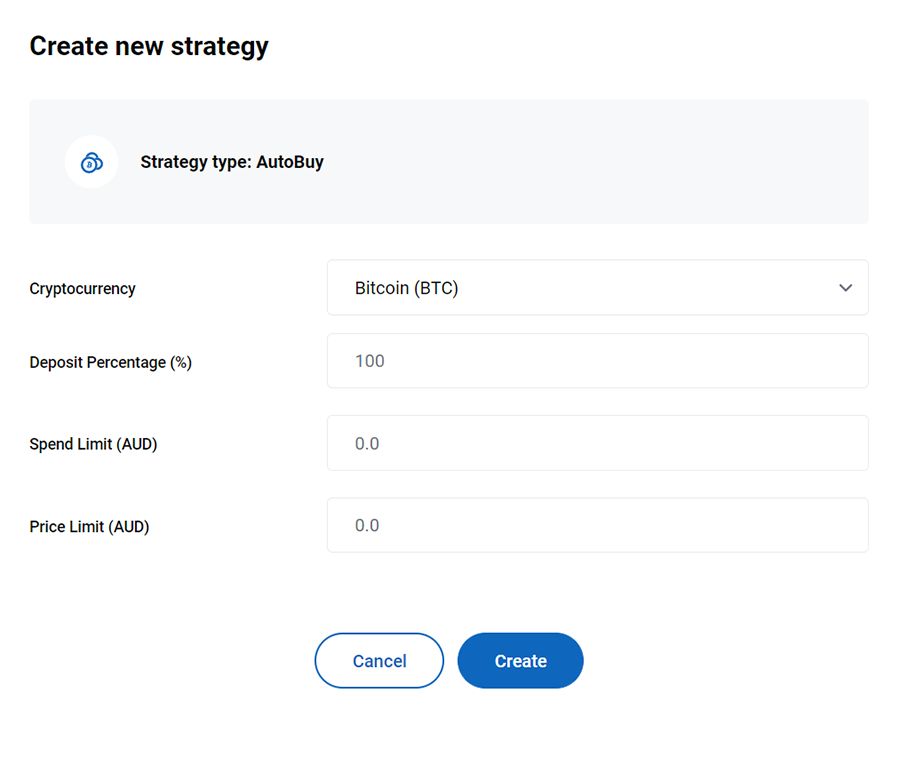 In just a few minutes, you will then have created an automated and hands free strategy to dollar cost average into the selected cryptocurrency.
From there, you will then be able to view the strategy summary on your AutoTrader dashboard.

This is the first of many AutoTrader strategies to be launched on Independent Reserve.

Register with Independent Reserve today, to start dollar cost averaging your crypto purchases.