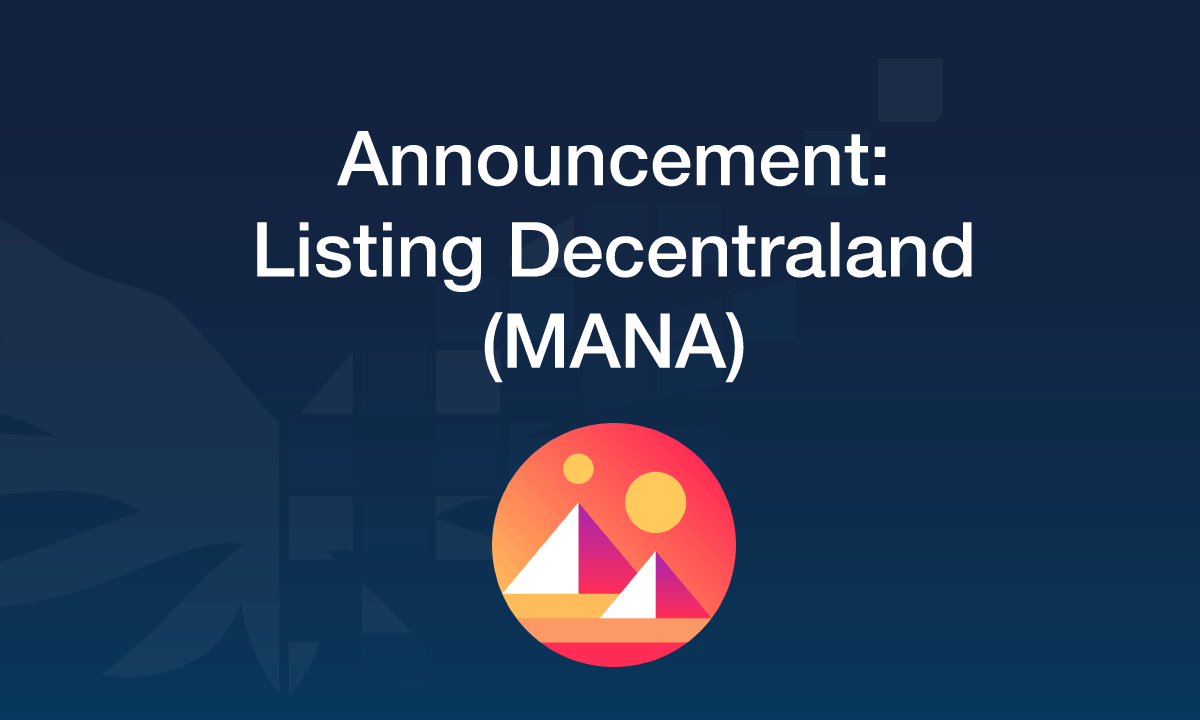 We are listing Decentraland (MANA)
We are excited to announce that we will be listing Decentraland (MANA) on our exchange. Deposits, withdrawals, and post only orders will be enabled on Sunday the 3rd of April, with trading going live at 11am on Tuesday the 5th of April.
Decentraland (MANA)
Decentraland is an immersive virtual world that runs on the Ethereum blockchain. Users can create, experience, and monetise their content in this digital space and utilise MANA tokens to facilitate purchases of virtual goods and services within Decentraland.
Listing information
We will be performing system maintenance and upgrades on Sunday the 3rd of April at 2pm (AEST). We expect this to last approximately 4 hours and during this time you will not be able to access your Independent Reserve account.
There will be an introductory brokerage fee for all newly listed coins of 0.2% for two weeks, so be sure to get your trades in early!
Over the Counter (OTC) Decentraland
If you are looking to buy or sell AU$ 100,000 or more of MANA, it will be available through the Independent Reserve over-the-counter (OTC) desk from Sunday the 3rd of April.
If you have any questions regarding the upcoming listings, please do not hesitate to raise a ticket with our support team.