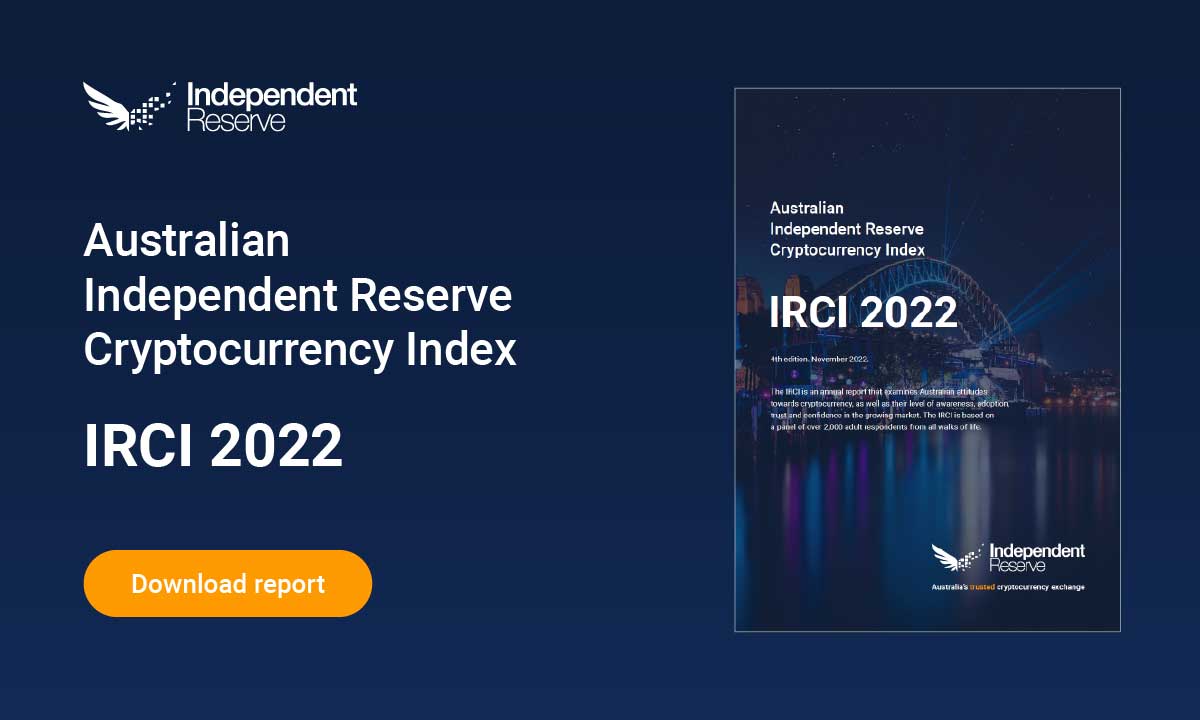 The Australian index falls from 54 to 45. Long-term confidence remains strong, but consumers want regulation now
Insights and highlights from the IRCI in 2022
Over the last 12 months, the Australian IRCI dropped from 54 to 45, driven by a sharp dip in crypto ownership among 18-24-year-olds and fewer investors realising profits. Other key highlights include:
25.6% of Australians own or owned cryptocurrency in the last 12 months (down from 28.8% in 2021).
Senator Andrew Bragg (LIB) wrote a contribution to the IRCI titled "There is no reason why digital assets should remain unregulated" (Page 14)
36.1% of Australians that didn't invest in crypto said it was because of a lack of regulation and consumer protection, up from 24.8% in 2021. 32% said they were more likely to invest if those regulations and protections were in place.
The number of women investing in crypto grew to 21.4%, up from 20% in 2021. Men investing in crypto dropped from 38% to 29%.
Of the Australians that bought crypto, 17.3% invest $500 or more per month (up from 10% in 2021).
Download the Australian IRCI 2022 report.
What is the IRCI?
Now in its fourth year, the Independent Reserve Cryptocurrency Index (IRCI) 2022 is an annual cross-sectional survey of over 2,000 Australians conducted by PureProfile. It is a sample of everyday adult Australians, reflective of the gender, age and geographic distribution of the nation.
The index is a single rating out of 100 designed to reflect four key aspects of Australians' attitudes towards cryptocurrency:
Awareness
Adoption
Trust
Confidence
A score of 100 would indicate complete awareness, optimism, trust and adoption. A score of 0 would indicate complete ignorance of all cryptocurrencies and blockchain technology.
With a score out of 100, the 2022 IRCI sits at 45.
What does a score of 45 indicate?
The reduction reflects lower ownership rates, fewer people making profits and a decrease in the more immediate-term confidence with a drop in the number of people likely to invest in the next 12 months. This is symptomatic of the difficult year the crypto sector has had, with the price of Bitcoin and other digital currencies dropping dramatically from their 2021 highs.
Despite the fall in the index, it's clear that Aussies remain committed to crypto in the longer term, with overall adoption and long-term confidence in the sector's future remaining high.