Australia's awareness and adoption of crypto lifts during a quiet bullrun overshadowed by a pandemic and global politics. The index sits at 47.
What is the IRCI?
The Independent Reserve Cryptocurrency Index (IRCI) is a nationwide, cross-sectional research survey that examines Australia's awareness, adoption, trust and confidence in cryptocurrency.
With a score out of 100, the 2020 IRCI sits at 47.
100 would indicate complete awareness, optimism, trust and adoption. 0 would indicate complete ignorance of cryptocurrencies and blockchain technology, and that no one ever heard of Bitcoin.
What does 47 indicate?
In 2019, when the IRCI sat at 42, we described the results as demonstrating "optimism and a maturation of the crypto industry". Over the following 12 months, awareness, adoption and trust in cryptocurrency has continued to increase.
To our minds, the score indicates that Australians and the world at large are getting closer to the precipice in which Bitcoin and other cryptocurrencies are truly considered mainstream and a mainstay. Given that it's not uncommon for the evening news to report the price of Bitcoin during the wrap-up of the day's finance news, that day may be closer than many might think.
Download the IRCI 2020 report
For more insights and information download the report using the link below:
Insights and highlights from IRCI
91.4% of Australians are aware of at least one type of cryptocurrency. Bitcoin has the most brand recognition with 88.8% of respondents saying they're aware of it.

18.4% of Australians own some-type of cryptocurrency, up from 16.8% in 2019

3 out 4 holders of crypto own Bitcoin in Australia

78.2% of crypto holders have either made a profit or are breaking even

The majority of respondents consider Bitcoin to either be money, a store of value or an investment asset. Only 17.3% of Australians consider Bitcoin to be a scam, compared to 21.3% in 2019.

Men are 2.6 times more likely to own crypto than women. That's up from 1.6 times in 2019.

35.9% of those who had intended to buy crypto in 2020 but didn't, said their purchasing decisions were directly impacted by the economic fallout of the COVID-19 crisis
Infographic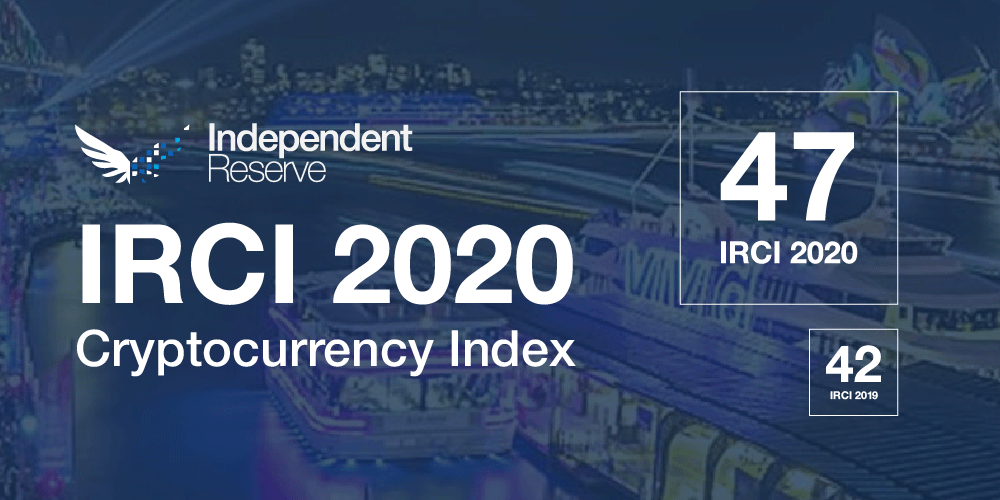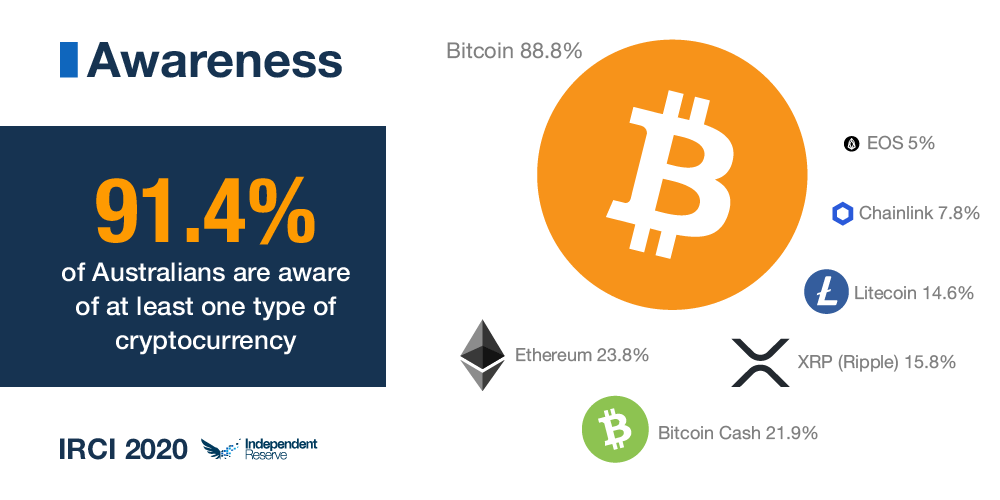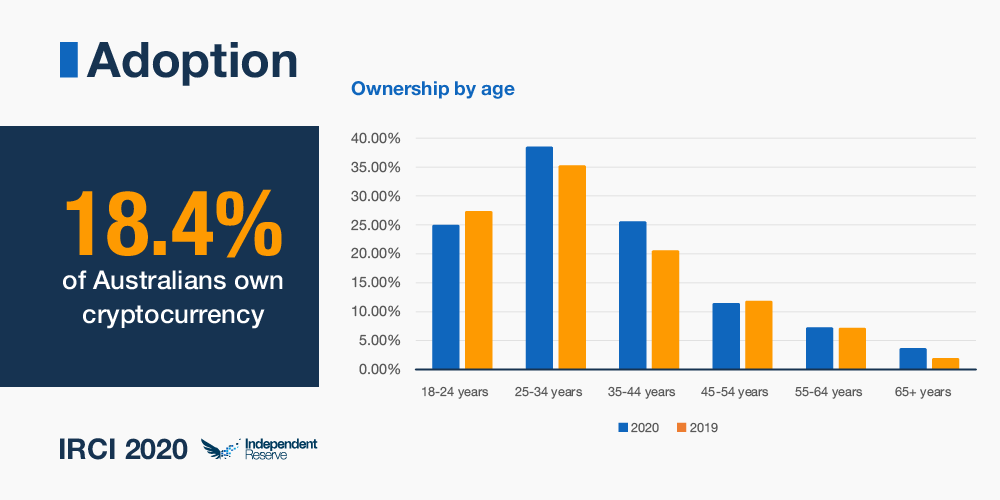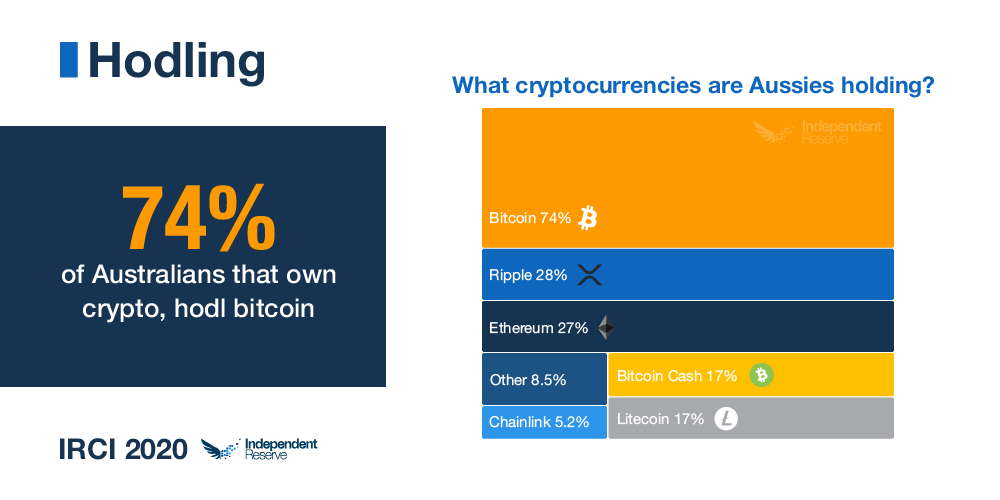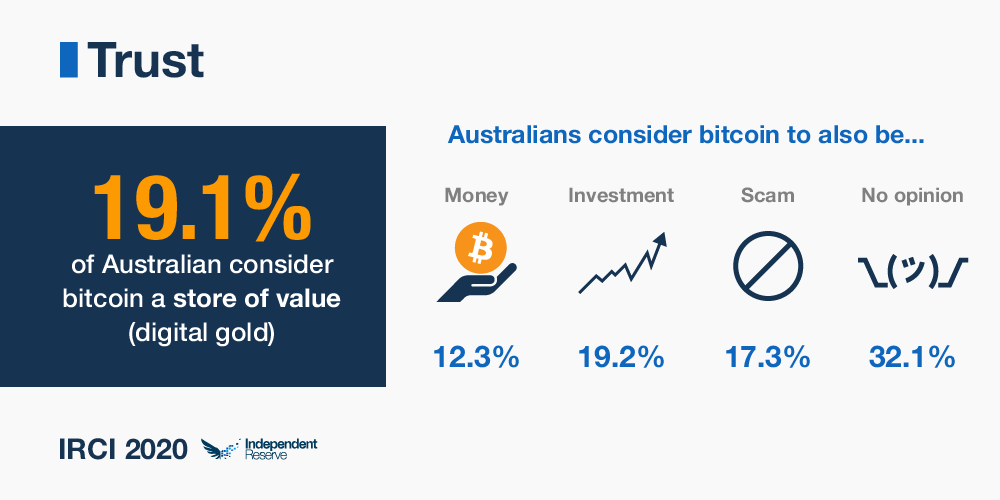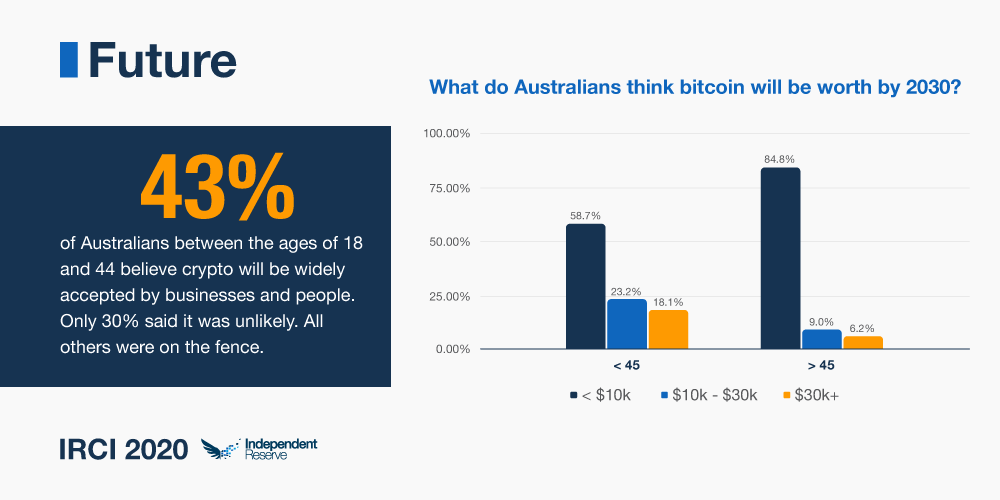 Media inquiries
Are you a journalist, blogger or commentator with questions about the IRCI? Please do not hesitate to send us an email to media@independentreserve.com. You can also view our press release about the IRCI 2020.