The Sydney Swans are proud to announce Independent Reserve as the club's Official Cryptocurrency Exchange as they extend their partnership for another three years.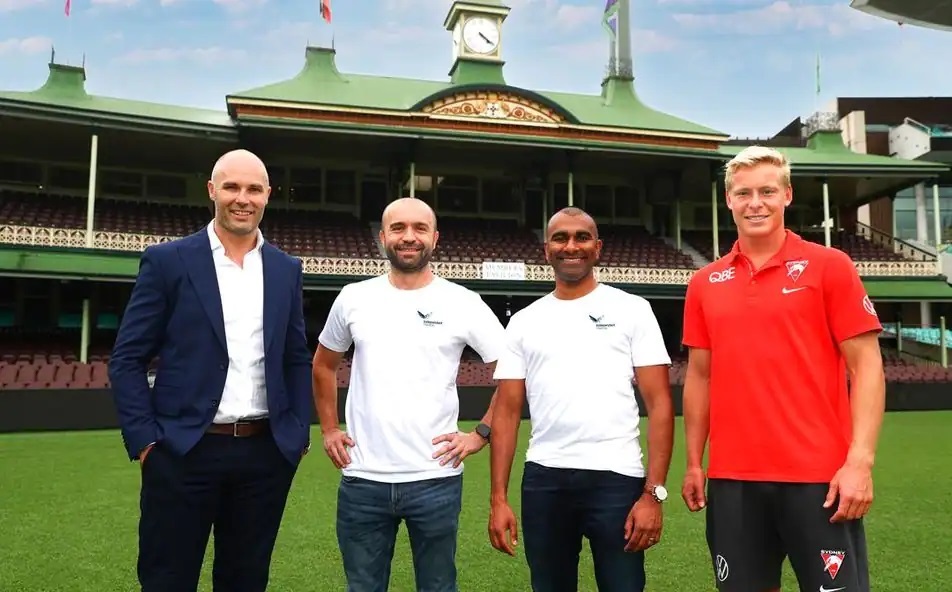 It follows a successful initial 12-month partnership between the two organisations. As part of the extension, Independent Reserve will continue its match-day activations at Sydney Swans home games, digital activations across Sydney's online channels, and competitions to give Swans' fans exclusive experiences.
Sydney Swans CEO Tom Harley welcomed the partnership extension and acknowledged Independent Reserve's commitment to the club.
"Independent Reserve is well-respected in the cryptocurrency space, having been in operation since 2013. The organisation places a high value on loyalty and servicing its large, long-term customer base. We look forward to continuing to work with them," Harley said.
"Sydney Swans fans, especially our Sydney Network – which is our club's business network – have welcomed Independent Reserve and many have since joined the Independent Reserve family."
Independent Reserve CEO, Adrian Przelozny, said he is proud that Independent Reserve is continuing as the Official Cryptocurrency Exchange of the Sydney Swans.
"The partnership has been well-received by Independent Reserve customers, many of whom are avid sporting, AFL and Sydney Swans fans. Having seen the way this partnership connects our customers with a sport they love by getting them involved in the action at the home games, it makes absolute sense that we continue in our role as the Official Cryptocurrency Exchange of the Sydney Swans," he said.
"The Swans' values of respect, discipline, courage and conviction are what drives fans to attend the SCG, week after week, and ensures they're glued to their phones or TV sets. These values align with those of Independent Reserve and is why we are proud to continue our ongoing support for the Sydney Swans.
"To make it in footy, the best players are the ones who are bold, back themselves in and show grit and long-term determination on the field. These attributes are also valuable when it comes to investing in crypto."
ABOUT INDEPENDENT RESERVE
Established in 2013, Independent Reserve is Australia's trusted cryptocurrency exchange and OTC trading desk. Over 250,000 customers from Australia, New Zealand and Singapore trust Independent Reserve to easily buy and sell Bitcoin, Ethereum, XRP and other major cryptocurrencies. Independent Reserve offers a range of innovative features, including AutoTrader, OTC trading desk, API integration, world-class security and mobile app.