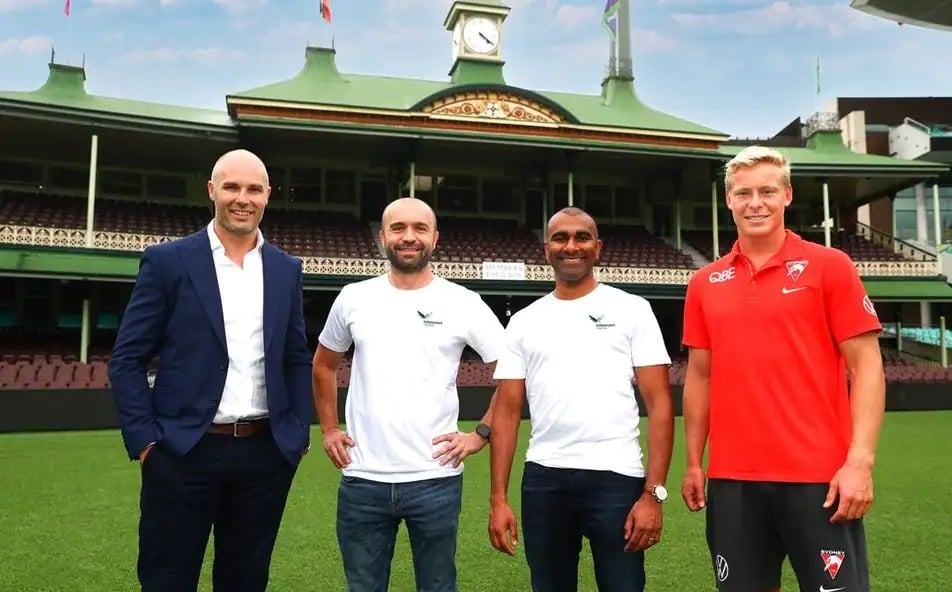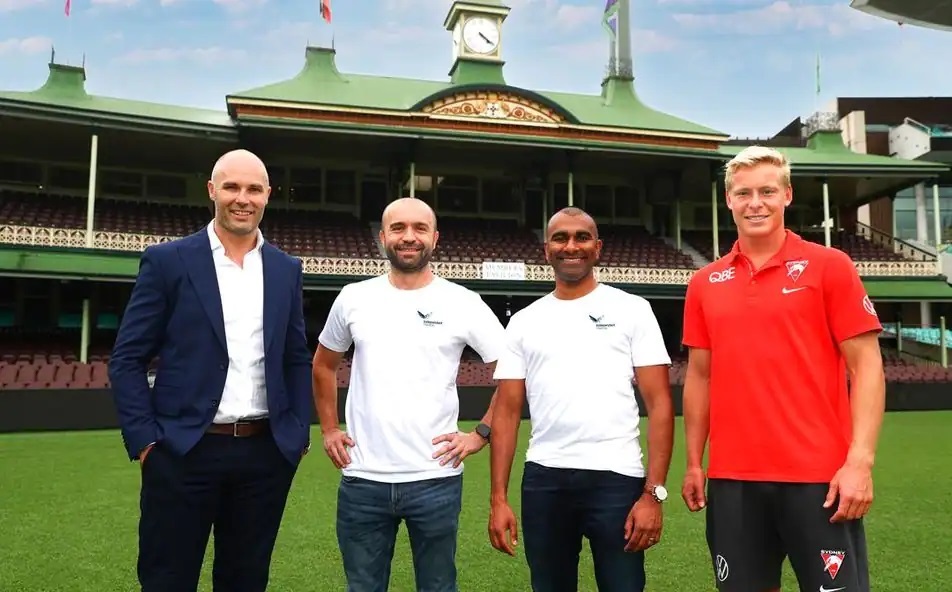 The Sydney Swans have teamed up with Independent Reserve, who have joined the club as the Official Cryptocurrency Exchange of the Sydney Swans.
Independent Reserve is one of Australia's oldest, most trusted and secure ways to buy Bitcoin and other cryptocurrencies.
Independent Reserve serves over 200,000 Australian, New Zealand and global customers and the club is looking forward to bringing together the world of crypto with the Sydney Swans members and fans.
As part of the partnership, Independent Reserve will be involved in match day activations at Sydney Swans home games, digital activations across the club's online channels and also engage with the new Sydney Network, the club's business and stakeholder network.
Sydney Swans CEO Tom Harley said he was excited to welcome Independent Reserve to the club.
"Independent Reserve, a well-respected name in the cryptocurrency space, shares common values that align well with our club's brand," Harley said.
"We are looking forward to working together with Independent Reserve for the year ahead."
Sydney Swans player, Isaac Heeney, who has an interest in cryptocurrency, echoed Harley's sentiments saying he was looking forward to having Independent Reserve aligned with the club.
"It is really innovative for the Swans to be partnering with a cryptocurrency exchange," Heeney said.
"As we have seen overseas, having high-profile athletes being paid in Bitcoin is really exciting, and hopefully at some point it makes its way into the AFL here in Australia. It is the way of the future.
"I have an interest in cryptocurrencies and it has been amazing to see the world of crypto evolve and change at such a rapid pace."
Independent Reserve CEO, Adrian Przelozny, said he was proud the company had been named as the Official Cryptocurrency Exchange of the Sydney Swans.
"To make it in footy, the best players are the ones who are bold, back themselves in and show grit and determination on the field. Those attributes are not too different when it comes to investing in crypto. Our two organisations, fans, members and customers are very complimentary in our attitudes and ethos.
"There's no doubt Swans members are a digitally savvy audience; in the way they socialise, consume media and entertain themselves, so it's a natural next step for the Swans to be in partnership with Australia's trusted crypto exchange, where members can buy and sell digital assets with confidence.
"We hope this partnership can connect our customers and all Swans fans with a sport they love by getting them involved in the action at the home games. We are also going to be engaging the fans through digital channels and introducing them to things like the blockchain and crypto," he said.
ABOUT INDEPENDENT RESERVE
Established in 2013, Independent Reserve is Australia's trusted cryptocurrency exchange and OTC trading desk. Over 200,000 customers from Australia, New Zealand and Singapore trust Independent Reserve to easily buy and sell Bitcoin, Ethereum, XRP and other major cryptocurrencies. Independent Reserve offers a range of innovative features, including AutoTrader, OTC trading desk, API integration, world-class security and mobile app.