1. Go to the Create Account page and enter a username and password.
2. Repeat your password and if you were referred by someone, enter their referral code.
3. Check the I'm not a robot box and click create account to proceed.
4. On the following identity details page, next to Account type, select Super Fund in the drop-down box.
5. Select your Account purpose in the drop down box.
6. Select the Source Of Funds in the drop down box.
7. Enter your identity details. First Name, Last Name, Date of Birth, Country.
8. Click add fund details next to the Self Managed Super Fund Details heading to enter your Self Managed Super Fund information in the pop-up box.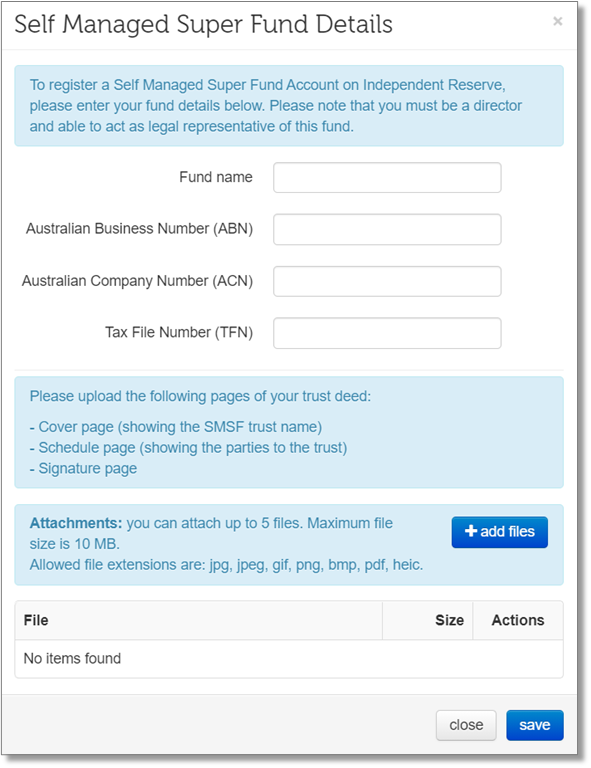 9. Note that you must be a director or able to act as legal representative of this fund.
10. Fill in the details and upload the following pages of your trust deed: Cover page (showing the SMSF trust name), Schedule page (showing the parties to the trust) and the Signature page.
11. Once the relevant details are filled in and documents uploaded, click save.
12. Click the add link next to the Fund Trustees heading to enter the trustees.
13. If your fund has individual trustee(s), click on the individual tab and enter the trustee details exactly as they appear on official identity documents (e.g. passport, identity card, license).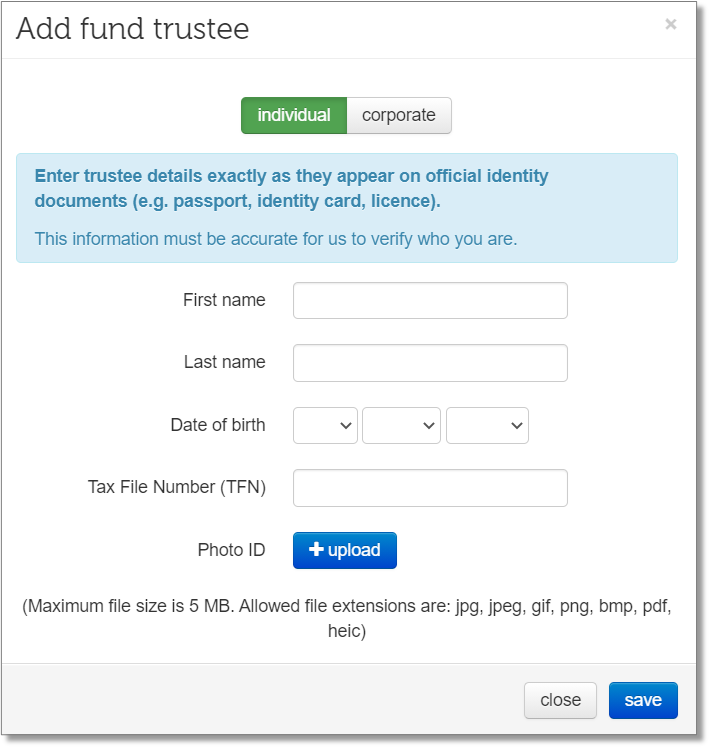 14. Click upload to attach a photo ID document and then click save.
15. If your fund has a corporate trustee, click on the corporate tab and enter trustee details exactly as they appear on the fund deed.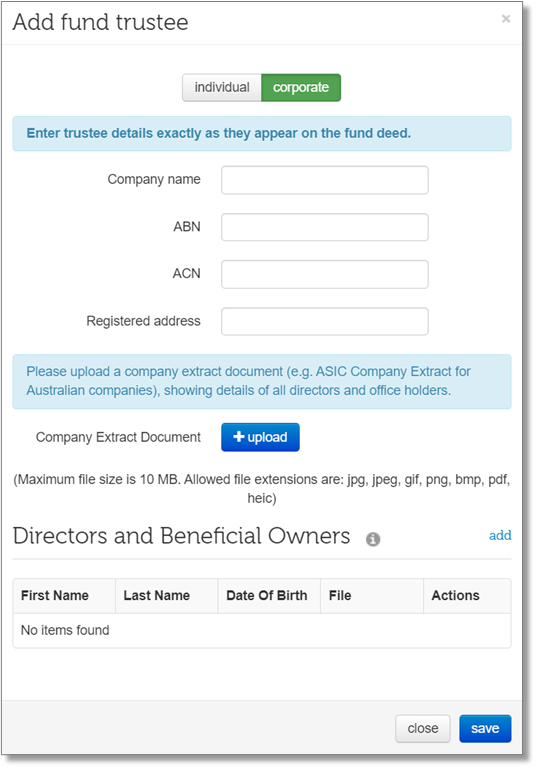 16. Click upload to attach a company extract document (e.g. ASIC Company Extract for Australian companies), showing details of all directors and office holders.
Click here to see an example of an ASIC company extract.
17. Click the add  link to fill in details of the directors and beneficial owners of the company.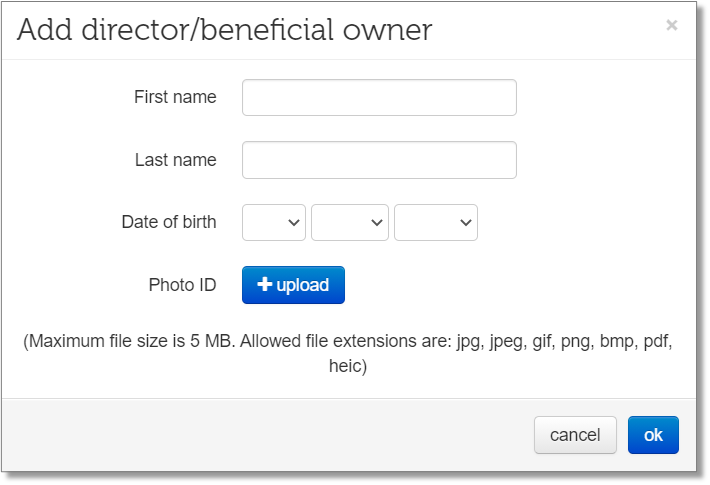 18. Enter the details of the individual and click upload  to attach a photo ID.
19. Click ok to finalise. This process may be repeated as many times as necessary.
20. Click save to proceed.
21. At the bottom of the page type in your email address and click verify email.
22. Enter the code that was sent to this email address in the required field.
23. Once the email address is verified, you may click verify identity to proceed to final identity verification procedures.