At this stage, the odds of enjoying a Santa rally before the year's out look slim. Trump continues to play chicken with China and CSW is dealing with about as many challenges with BCH SV adoption as Theresa May is with Brexit. Traders are fatigued, volumes are dropping, and many are happy to take risk off the table and be done with this…. frustrating year.
It's been a big year in crypto. Price movement aside, the flood of new talent and business investment entering the space has forced many regulators and institutions to take the industry seriously. Unfortunately, a lot of good work and milestones achieved have been overshadowed by the ICO scams that plagued 2017/18.
The entrenched bear market and increased volatility has crushed retail investor sentiment, the trend has taken over and prices are falling irrespective of news or investment flows.
Whilst the rest of us wait for institutional flow to take up the slack of burnt retail investors, the industry continues to build and prepare for the next market catalyst that will shift sentiment into the next bull run.
The fundamentals of the technology haven't changed, blockchain still stands to be the basis for a massive financial market shakeup. From a valuation point, many projects are trading well below value by a number of metrics. It's just a matter of time before VCs and insto funds take advantage of these low prices and start acquiring.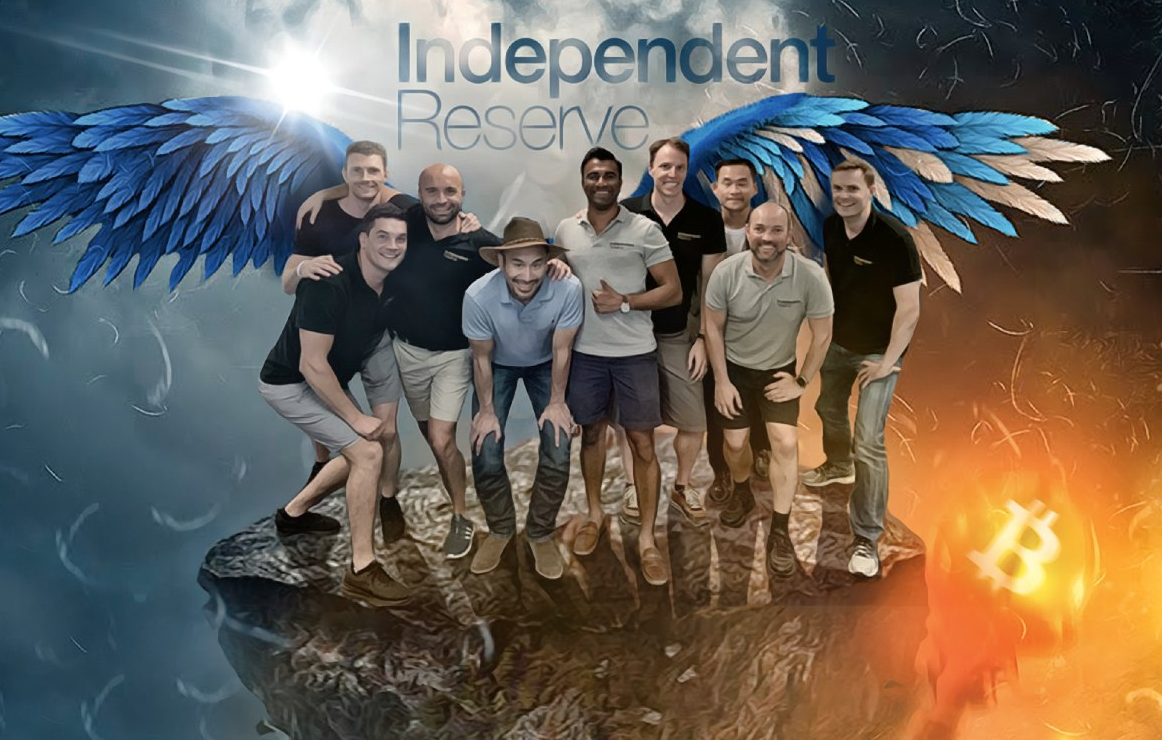 Jimmy Song visits the IR office. Talking Bitcoin, Satoshi and intermittent fasting. This isn't our actual office… Long time IR customer Peter Russell (@WorldofRusty) jazzed up our photo.
In Headlines
Australian government passes Encryption Bill
It was a sad day for Australians last Thursday. Parliament approved new laws to give Australian security and law enforcement agencies power to force Australian companies to build "back doors" in their encryption software.
Under the weak guise of national security, it's clear that many of the politicians voting on the bill had minimal understanding of cyber security and the secondary effects this law will have on Australian tech industry. Indeed, we have become the laughing stock of the world, yet again thanks to our inept politicians.
Chinese miners natural sellers of bitcoin futures
Chinese local media recently reported that Chinese miners have become the biggest crypto short sellers in the market, margin selling bitcoin or eth as a hedge. With the prolonged down trend in prices this is of no real surprise. Derivatives such as futures contracts were originally designed to hedge farmers crop prices during the time it took to grow them. Bitcoin miners find themselves in the exact same position, with real-time costs and expected future income streams in the form of mined coins.
Bitcoin miner manufacturer celebrates bear market with fire sale
Canaan Creative, the second largest bitcoin mining hardware manufacturer and also behind the first dedicated ASIC miner held a fire sale last week to celebrate low prices and declining hash rates. All available miners on its website were reduced to clear at US$200 a unit. This follows reports earlier last month of some large Chinese mining firms selling off old mining hardware by-the-kilo.
Happy Trading!
Subscribe to our weekly market updates
Marcus Ochmann – Head of OTC Trading