Market Update – 12th Feb
Welcome back to another Australian crypto market update. Whilst trading volumes remain low, some stats out of US research house Diar report that the number of Bitcoin transactions last month hit a one-year high. They suggest that the number of Bitcoin transactions are increasing exponentially, approaching 2017 boom time levels. However, the size and overall USD value of transactions are getting smaller.
The report doesn't shed any light into why this is, but to me this hints at a growth in adoption. Smaller transactions could point to an increased use in crypto retail purchases. Almost all Brisbane airport merchants accept bitcoin now. Another possibility is an uptake in the micro investment space, with new user friendly offerings such as Aussie startup Amber coming online. A further reason could be the growing Lightning network activity, with smaller amounts being committed and settled from lightning channels.
In Markets
LTC was the best performer this week, rallying 30% on Friday with the Mimblewimble announcement. Yes that's right, Mimblewimble, just in case a new crypto protocol wasn't geeky enough, let's add some Harry Potter to it. More on this later. This news pulled the rest of the market higher, with ETH finishing the week 13% higher, BTC up 5.6% and BCH 3% higher. XRP was up 7% at one point only to finish the week as our worst performer, up only 1%.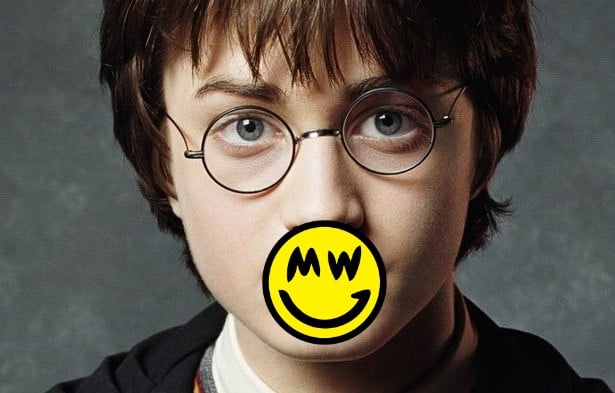 The Mimblewimble protocol promises to add scalable privacy features to the Litecoin blockchain.
In Headlines
30% rally in LTC boosts crypto market with it
Litecoin saw a solid rally on Friday night as the market learned that talks were being held to integrate the 'Mimblewimble' protocol into the Litecoin blockchain. According to an online Harry Potter spell wiki, the Mimblewimble spell prevents information from being revealed by the victim of the spell by causing the tongue to temporarily curl backwards upon itself. It's worth noting that despite how useful this spell sounds, it didn't make the top ten most popular Harry spells according to Mashable. True to its name, the protocol aims at creating scalable privacy features by stripping away some of the original blockchain structure, which results in a more efficient and faster blockchain.
The announcement sent most of the top 10 into a rally, most of them have held the gains and continue to trade at their new elevated levels. LTC is scheduled for a block halvening mid this year.
Australian Treasury seeks comment from crypto industry stakeholders
Two weeks ago the Australian Treasury released a paper that reviewed Initial Coin Offerings. It puts forward a fairly balanced view and understanding of how tokens should be categorised, how the different token types are regulated abroad and how they might fit into the current Australian regulatory landscape from an investor protection and taxation perspective.
The paper invites interested parties to comment on the issues raised and asks for input into how the regulatory framework around token offerings in Australia should be formed. Submissions close on the 28th of February 2019, so please do take a read and have your say. Independent Reserve is taking a leading position on the Treasury submissions and we are seeking input from our major stakeholders and partners in formulating our response. IR is also actively contributing to the response being prepared by the Australian industry body, ADCA (Australian Digital Commerce Association).
Update on the Mt Gox Dumpening
Before the infamous hack back in 2014, Mt Gox was the largest bitcoin exchange, handling 70% of all BTC transactions. Of the reported 740k BTC that was hacked, the exchange managed to recover roughly 200k BTC and there has been a a sh!tstorm of legal proceedings ever since. Information started to surface mid last year that the liquidators in charge of the 200k repossessed Bitcoins had been selling recklessly in the open market causing severe downward pressure on the price of Bitcoin. More information has surfaced that suggests they have been back at it again…
Telegram Open Network 90% complete
The notoriously secretive Telegram dev team has announced that their test net launch will be pushed back until next month and that they are 90% complete. US$1.7 Billion was raised in the ICO. It is expected to hit the ground running with its existing 200 million active users to compete with Ethereum as a third party app platform.
Bitcoin Lightning Torch relay
Back in 2015 we had the Ice Bucket Challenge, where people pour ice water over their heads and then pass the act on through a public nomination to raise money and awareness for ALS. Now in 2019, the Bitcoin community is using the same technique to promote and test the Bitcoin Lightning network. A Norwegian bitcoiner who goes by the twitter handle Hodlonaut got the ball rolling three weeks ago by sending a lightning network transaction in trust that the recipient would add a small amount to the 'torch' amount and pass it on. It's got a bit of traction. At the time of writing, (Justin Sun from Tron has it currently and is the 178th torch bearer). In the past month the lightning network has increased its active nodes by 15% and its channels have increased just over 27%.
Happy trading!
Marcus Ochmann – Head of OTC Trading