In markets
Another week of sideways price action saw Bitcoin trading around the A$43K/US$29K mark with no major moves. Ethereum traded mostly in the $100 range around A$2,740 (US$1,825). Fittingly the Crypto Fear and Greed index is at 50 or Neutral. Bitcoin finishes the week pretty much where it was seven days ago at A$43,210 (US$28,970) while Ethereum is down just over 1% and is trading around A$2,730 (US$1,825). XRP didn't budge even after Wells Fargo's Treasury Management officer Shannon Thorp predicted it could hit US$100 to US$500 (A$149 to A$745) which would give it a market cap slightly higher than America's GDP. Cardano, Dogecoin, and Solana also traded around the same price as seven days ago.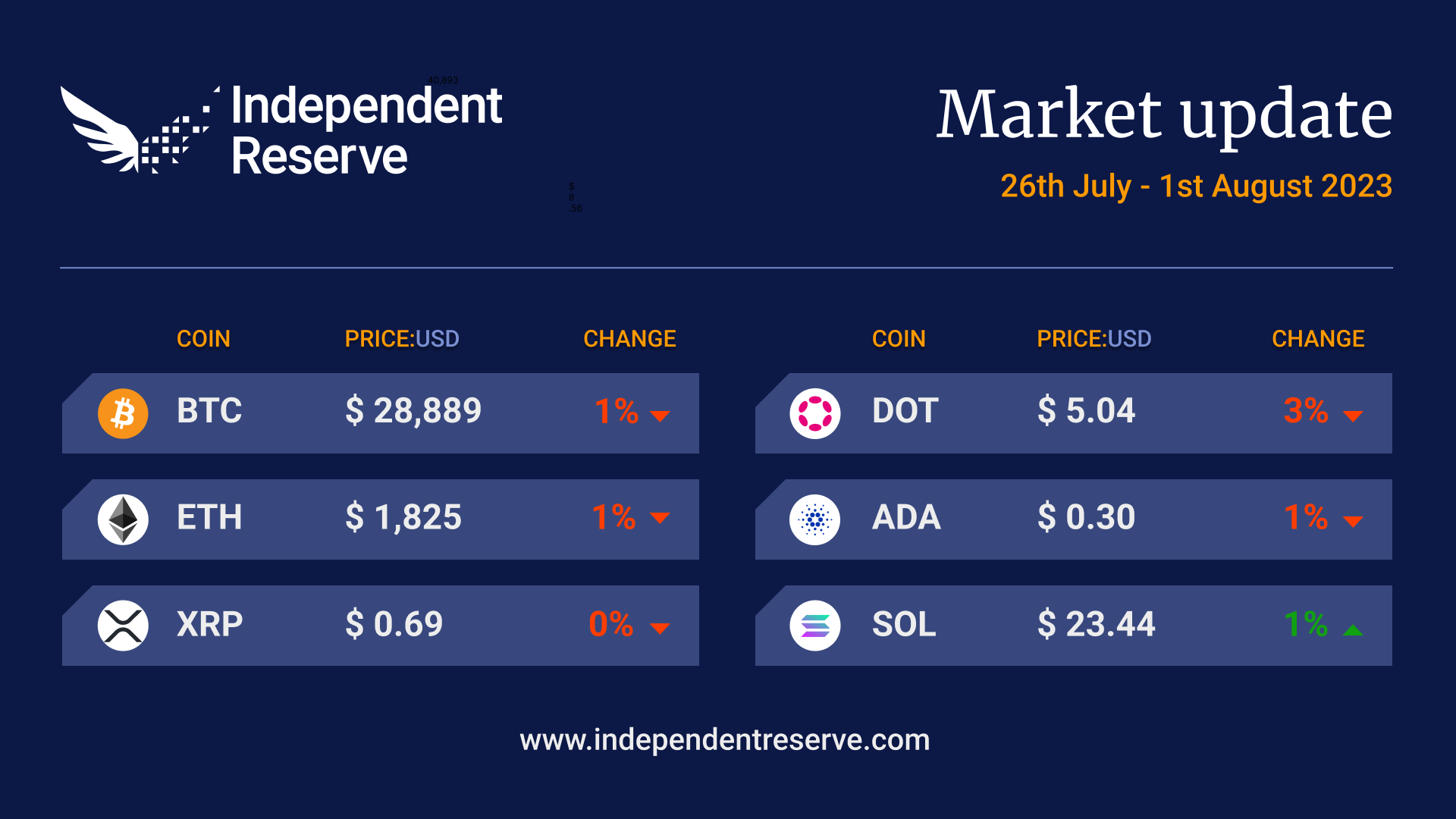 In headlines
Singapore/UK crypto dialogue
The eighth UK-Singapore Financial Dialogue was held in London this week, with the two countries releasing a statement saying they have agreed to work together to develop and implement global regulatory standards for crypto and had discussed their respective approaches to regulations and CBDCs.
Fit21 moves ahead
The pro-crypto Financial Innovation and Technology for the 21st Century Act (Fit21) is advancing in the US Congress. The bill seeks to provide a comprehensive regulatory framework for digital assets. Fit21 was approved by the House Financial Services Committee and is ready for a potential floor vote of the full House. The six Democrats who voted in favour of the bill had an average age of 46, but unfortunately, the average Democrat in the house is 61, and Paradigm policy director Justin Slaughter says "More than anything else, age dictates Democratic Members' views on crypto and whether legislation on crypto is needed."
Bills, bills, bills
The FSC also voted to progress the Blockchain Regulatory Certainty Act, which aims to clear up the hurdles and requirements for "blockchain developers and service providers" such as miners and DeFi platforms. Meanwhile, the Clarity for Payments Stablecoins bill, got held up due to opposition from the White House. However, five Democrats later decided to support the bill, which enabled it to pass out of the committee. It's likely to be amended further before moving onto consideration by the House.
SEC is a Bitcoin Maxi
The significance of the recent court ruling that XRP is not a security was highlighted this week when Coinbase boss Brian Armstrong claimed the SEC had told him to delist every cryptocurrency except Bitcoin. "They said . . . we believe every asset other than Bitcoin is a security," Armstrong told the Financial Times. However, he said that complying would have "meant the end of the crypto industry in the US" so they chose to instead "go to court and find out what the court said." The SEC has taken Coinbase to court highlighting 13 mostly lightly traded cryptocurrencies it claims are securities.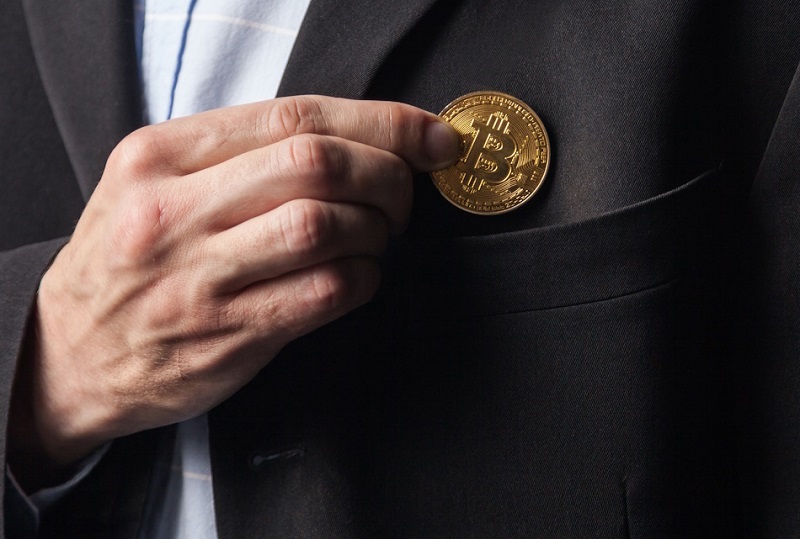 SEC warning shot to auditors
The SEC also fired a shot across the bows of accounting firms providing purported "audits" to crypto companies. Paul Munter, the SEC's Chief Accountant stated accounting firms could be held legally liable for the misleading public statements of their crypto clients. Accounting firm Mazars ceased working with crypto clients last year after public criticism over a partial audit of Binance's books last year. In totally unrelated news Tether has announced a partnership with Bahamas-based Deltec bank and published an attestation letter from the bank showing evidence of its reserves. Tether is yet to produce an actual audit.
Stats and figures
According to research firm De.Fi July saw losses to hacks and scams totalling US$486 million (A$725M), which is more than six times the comparable figure from the same month in 2022. The largest was the Multichain hack which involved a US$231 million (A$344M) loss. Meanwhile, venture capital investments in crypto in June totalled US$520 million (A$775M) across 83 projects, down from US$1.81 billion (A$2.7B) across 149 projects in June 2022 according to RootData.
Ripple case did not set a precedent
A Federal Judge in the US has rejected an effort to dismiss an enforcement case against Terraform Labs and its founder Do Kwon. Terraform had attempted to cite the recent Ripple decision, but the Judge said that his court disagreed with the ruling which had drawn a distinction between coins sold to institutional investors and programmatic sales. "In doing so, the Court rejects the approach recently adopted by another judge of this District in a similar case," Judge Rakoff wrote.
HEX charges
In news that will be protested by few outside committed HEXicans, the SEC has filed a complaint against HEX founder Richard Heart for the unregistered offer and sale of crypto asset securities. The SEC alleges Heart touted the tokens as a "Pathway to grandiose wealth for investors" and defrauded investors to live a high life which he documented on social media.
SBF charge dropped, but bail could be revoked
US Federal Prosecutors have dropped a campaign finance charge against disgraced FTX founder Sam Bankman-Fried. Prosecutors said they were able to charge him with conspiracy to make unlawful campaign contributions because they'd failed to get the nod to do so from the Bahamas Government when they extradited him. They previously dropped bribery charges on the same grounds. Meanwhile, the Department of Justice filed an application to revoke SBF's bail due to his alleged efforts to tamper with witnesses in the case against him.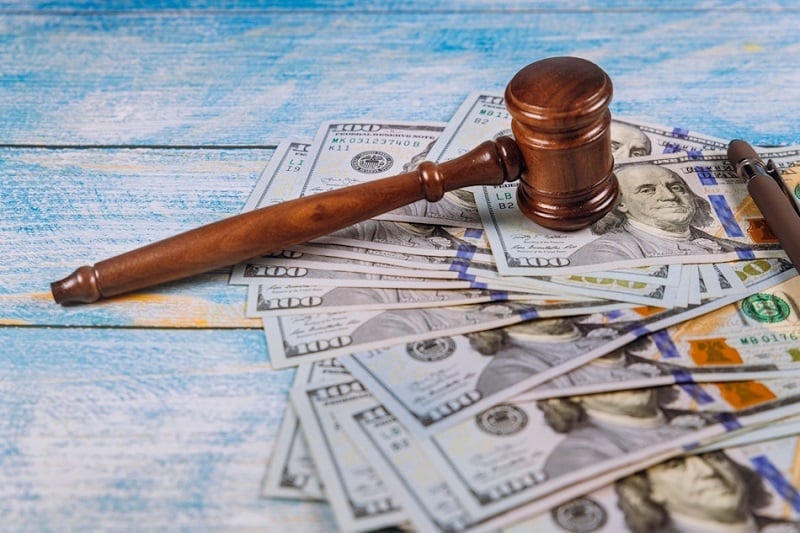 Sequoia Capital halves crypto investment fund
Sequoia Capital has slashed the size of its crypto investment fund from US$585 million (A$872M) down to US$200 million (A$298M). It has also slashed its ecosystem fund that invests in other venture funds in half from US$900 million (A$1.34B). It told investors about the cuts in March. However, the Wall Street Journal only reported it this week.
Ether follows tech stocks up
A new report from CME Group found that movement in the tech-heavy Nasdaq 100 tends to benefit the price of Ether more than Bitcoin. "On days when tech stocks rally, ETH/BTC tends to rise as ETH benefits more than BTC," Erik Norland, a senior economist and executive director at CME. Another interesting nugget in the report noted that: "On days in which BTC rises, ETH tends to rise even more. When BTC falls, ETH tends to fall to a greater degree."
Until next week happy trading!