Market Update 4th – 10th September 2019
This week has seen the launch of Bakkt's Bitcoin warehouse and VanEck-Solid X's Bitcoin ETF-like product. Both are aimed at large institutions and show the crypto market is entering a historical new phase.
In Markets
Bitcoin briefly looked like it could hit $16,000 late last week, but then quickly plunged $900. At the time of writing it was back where it was a week ago, just above $15,000. BTC dominance fell to 69.8% as altcoins started to move. The big winner was EOS, up 17.7%, and Ethereum also showed signs of life to end the week up 2.1%. Ripple was flat, Bitcoin Cash was up 4.3%, LTC (5.2%) and Stellar lost 6.5%.
Meet the Team at Consensus Singapore
Independent Reserve team has joined thousands from around the world at Consensus (Invest: Asia, TechXLR8 Asia) in Singapore 2019. Say hi to the team from downunder when you see them.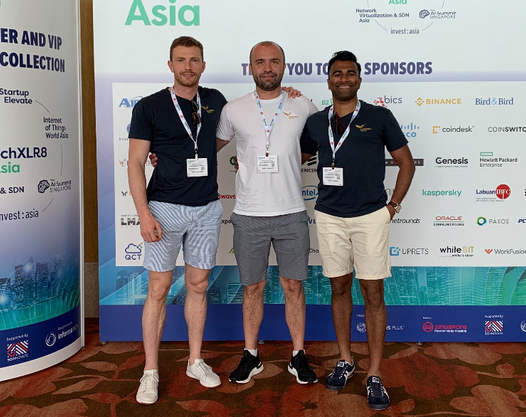 In Headlines
Institutional Bitcoin ETF-like product arrives
VanEck-Solid X has launched a Bitcoin ETF-like product limited to institutional investors only, such as hedge funds, brokers and banks. It's not technically an ETF, but there are hopes its success will lead to the US SEC approving a BTC ETF for retail investors. There are reports it had a dissapointing first week, with total net assets just $60,391 (US$41,400).
Bakkt to the Futures
ICE's Bakkt has opened Bitcoin deposits and withdrawals in its 'warehouse' ahead of the launch of physically settled Bitcoin futures on September 23. CEO Adam White compared it in historical importance to the launch of ATMs.
A peaceful revolution
There was a lot of love on social media for Nic Carter's piece A most peaceful revolution which tries to put Bitcoin into historical context, and suggests financial decentralisation could be an even more important revolution than anything changed via the political process.
This week's Bitcoin all-time highs
The number of addresses holding at least ten Bitcoin hit an all-time high recently of 157,216. The hash rate has just hit a new record of 94 quintillion hashes per second. That's more than five times as secure as the network was the start of 2018. Transaction volumes are not near ATHs but the good news is they have increased to the highest level since July. Last week we noted searches for BTC has suddenly spiked to record levels, which many considered manipulation. Turns out it may have simply been people searching for the Bahamas Telecom Company (BTC) during cyclone Dorian.
Facebook wanted to use Bitcoin originally
Bill Barhydt, CEO of Bitcoin investment platform Abra claimed he's learned Facebook wanted to use Bitcoin for payments originally, but was forced to develop Libra when they realised Bitcoin couldn't scale enough – even with Lightning Network.
Brandt still bullish long term, not short term
Veteran trader Peter Brandt, who called the start of the 2018 bear market, said BTC is currently in a descending triangle and likely to break to the downside. However, he remains bullish in the long term and believes BTC remains in the early stages of a parabolic run.
BTC your best bet for moving a billion dollars
If you need to transfer a billion dollars, BTC could be your cheapest and fastest bet. This week a whale transferred 94,504 Bitcoin – $1.45 billion worth – for about $1000 in fees. There's speculation it was being moved to Bakkt or came from PlusToken ponzi scheme.
Until next week, Happy Trading!
Independent Reserve Trading Desk