Market Update 27th March – 2nd April 2019
Welcome back to another Australian crypto market update.
March was a very positive month on the markets, with the top ten all in the green apart from XRP, down 1.5%. Bitcoin was up almost 7% over the month, ETH finished up 6%, and there were big gains to be had trading EOS (up 19%), LTC (up 25%) and BCH (up 30%).
In Markets
Is Bitcoin on the cusp of a major breakout? The crypto major hit a 2019 high this week following an April Fool's Day surge of 1.6%. BTC is currently sitting just above $AU5,848, and finished the week up 4.7%. Ethereum ($AU199.49) is up 5.1% this week, EOS ($AU5.90) increased 14.9%, LTC ($AU85.35) up 1.9% and BCH ($AU235.78) closes the week 4.4% higher.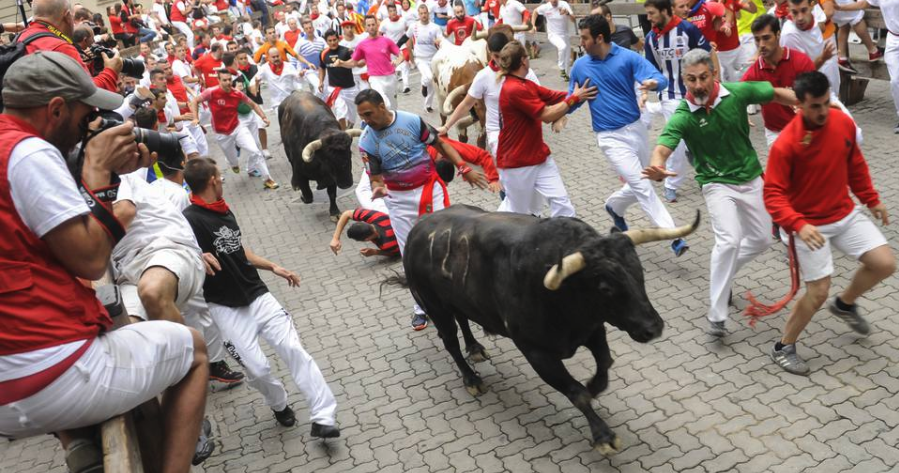 Is Bitcoin on the cusp of a major breakout?
In Headlines
Bithumb Hacked Again
Cryptocurrency exchange Bithumb has reportedly been hacked for a second time in less than a year, with attackers making off with 3 million EOS and 20 million XRP from the exchange's hot wallet. The $AU29 million haul was then laundered on non-KYC exchanges. Bithumb blamed an inside job. The theft underlines the importance of keeping digital assets in cold storage – IR keeps 95%+ of customer crypto assets this way.
$3.2m of Real Estate Tokenised in Europe
In a European first, Berlin startup Brickblock has successfully tokenised and sold $3.2 million of real estate. This space is heating up here and globally. With burgeoning investor demand and enough asset holders willing to tokenise for liquidity, Australia could take this bull by the horns. We hope the regulators come to the party.
New Valuation Metrics
We are constantly asked about valuation metrics and it's a very exciting area for us. Several experimental Bitcoin valuation metrics have been released recently that can help predict price trends, including Delta Cap (Realised cap – Average cap), which caught both bear market bottoms in 2011 and 2015 and 'Top Cap' (the Average cap multiplied by 35). Top Cap pinpointed the top of Bitcoin's bull markets in 2011, and again in 2018.
Bitcoin ETF Approval Delayed Again
The US Securities and Exchange Commission has once again kicked the can down the road and delayed a decision on approving Bitcoin ETFs. The SEC is now due to rule on Bitcoin ETFs from Bitwise, VanEck and SolidX in mid-May.
Weiss Crypto Ratings
The newest Weiss Crypto Ratings gives Bitcoin, XRP and EOS 'A' grades in the category of adoption and technology. Bitcoin's rank is due to the Lightning Network and its use as a store of value, while XRP's rank is for its integration with banks (including Ripple partnering with India's Federal Bank this week). EOS made the grade for its potential to become the "backbone of the new internet." In the overall ratings, those three currencies received the highest rating of a B minus, along with Binance Coin.
CMC to Change Follow Report on Fake Volumes
The Bitwise report we shared last week about 95% of BTC exchange volume being faked has prompted CoinMarketCap to announce changes to its listing metrics. CMC told Bloomberg the changes will likely include liquidity, hot and cold wallet balances and site traffic data. Rest assured – we never trade on our own orderbook.
Peter Thiel-backed Crypto broker Gets BitLicense
New York has granted its 18th BitLicense to Tagomi, the Peter Thiel backed crypto brokerage startup. The approval means the New Jersey-based firm will be able to place BTC, BCH or LTC trades for institutional clients in the world's financial capital.
Hundreds of Millions of Fresh Capital Flows into Crypto
In a further sign 'crypto winter' is thawing, hundreds of millions in fresh capital is flowing into blockchain projects. Two major crypto funds, Pantera Capital and XRP Capital are finalising capital raisings for a $246 million fund and a $140 million fund respectively. Although the inflow of investment has dropped over the past 15 months, capital is increasingly being allocated to quality projects that are delivering, hence raising overall industry standards.
Coinbase Exec Moves to Fidelity
Fidelity Investments has poached Coinbase's director of Institutional Sales, Christine Sandler. We have had a few dealings with Christine and found her to be a very good operator. She follows another former Coinbase exec Adam White out the door, after he left to work for Bakkt last October.
These big institutional developments may be happening in the US, but let's not forget it is possible to execute crypto trades on our regulated institutional-grade platform with streamlined banking in Australia today. If you want to access deep global OTC liquidity with best execution, the IR OTC desk can settle in AUD, NZD and USD locally.
So think global, act local.
Happy trading!
Independent Reserve Trading Desk