Market Update – 20 Dec
Welcome back to another Australian crypto market update.
Santa rally? It's been great to see a price pick up this week. Bitcoin rallied 16.5% in just two days, and it's still going. It's a welcome change to see a sea of green on the screens, but there wasn't any show stopping news that drove the move. For a fun fact, Tuesday marked the 1yr anniversary of Bitcoin's all-time-high, AU$26,932. Those were the days! Fingers crossed the Bitcoin low of AU$4,408.45 printed last Thursday was the bottom.
There has been plenty of volume trading on exchange and via OTC. Remember that if you are looking to trade $100k+ you should get in touch with Independent Reserve's OTC desk. We are trading right the way through the Christmas and New Year break.
In Markets
LTC was the best performer this week; up 19% and overtaking BCH (ABC and SV) in total market cap as measured by coinmarketcap.com. I have struggled to make sense of this, with Bitcoin's upcoming Lightning Network in the mix. Bitcoin recovered from an early week sell off and finished up 1.3%. XRP climbed steadily the whole week, up 8.6%. Alt coins in general have enjoyed a well over due lift this week.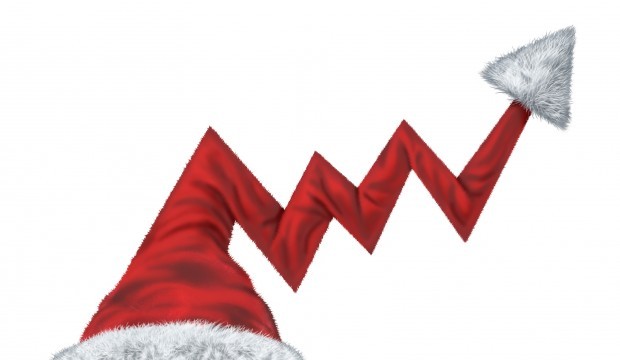 Keep going you good thing!
In Headlines
Basis returns $133 million back to investors
Led by a red hot team of young gun academics and funded by some of the biggest crypto VCs in town, Basis is an interesting new take on a stable coin. CEO Nader Al-Naji explained that due to the stable coin's mechanics and the SEC's slowly evolving security classification guidance, the team pulled the pin early expecting that the SEC will eventually classify their project as a security token, thereby restricting the functionality of the product itself. It's good to see some money going back to investors and examples of projects that weren't blatant exit scams.
Signal app developer dismisses Australian Government's attempt to control encryption
Joshua Lund, one of Signal's devs, responded to last week's encryption bill legislation. "The end-to-end encrypted contents of every message and voice/video call are protected by keys that are entirely inaccessible to us. In most cases now we don't even have access to who is messaging whom.".
I guess this will be a similar case for most firms that take their client data privacy and protection seriously. Lund went on further to comment that geo-locking apps is super difficult and that governments will struggle to ban apps that can't offer a backdoor to them. This pretty much renders the legislation useless in protecting national security, whilst eroding everybody's rights to privacy.
Blockchain needed to protect Australian government data
Senator Jane Hume wrote a great piece in the AFR this week (readable here if you don't have a subscription), highlighting the government's atrocious record of data breaches. Senator Hume, who is a 'Friend of Blockchain' announced a AU$700k spending line item in the 2018-19 Budget to investigate blockchain solutions and how they could help the Government's data security. Good work Jane! Fighting the good fight.
Cambridge University releases '2nd Global Cryptoasset Benchmarking Study'
The 96 page in depth report looks at the current state of the crypto ecosystem, highlighting trends in areas such as mining, storage, exchanges and payment systems. One key take away is the number of new users entering the space this year and the breadth of new services forming. Whilst an estimated 139 million user accounts were added in 2018, user activity remains relatively dormant.
Enjoy the break and may Santa be kind to your portfolios!
Marcus Ochmann – Head of OTC Trading