Market Update 10th April – 16th April 2019
Welcome back to another Australian crypto market update.
In Markets
Last week's big gains haven't continued – but the good news is there hasn't been a major correction either. Bitcoin is holding above $7000, having lost 3.6% over the week. Ethereum, Ripple XRP and LTC all lost around 10%. EOS was down 2.3% while Stellar went backwards to the tune of 13%. In positive news, the Bitcoin Misery Index hit 89 over the weekend. Historically speaking any score above 67 has only been seen during a bull market.
Wife: Wat r u doin on ur phone? Me: This guy Craig said he was satoshi but he's not and he tried to sue this space cat and then we all became space cats and then this English dude got sued and this Chinese guy delisted Craig's shitcoin. (Stares blankly)Me: this is important— AMERICAN HODL 🔑 (@MericanHodl) April 15, 2019
Not a dull moment. The ridiculous drama of BSV.
In Headlines
Well that escalated quickly
Binance has announced it will delist Bitcoin SV on April 22 in response to Craig Wright's attempts to identify and sue Lightning Torch founder Hodlonaut. The controversial Aussie, who claims to be Satoshi Nakamoto, last week threatened to sue Hodlonaut for calling him a fraud and put up a $5000 bounty for anyone who revealed his true identity. Before the announcement CZ (Binance CEO) had tweeted "Craig Wright is not Satoshi. Anymore of this sh!t, we delist!" This will hurt: Binance is the sixth largest market for Bitcoin SV, and other exchanges including ShapeShift and Kraken look set to follow. This latest bout of infighting won't help crypto's reputation with the wider public.
SV miners in a hole
On the subject of Bitcoin SV, BitMEX estimates that Bitcoin SV (BSV) miners have accumulated gross losses of $2.2 million since the hard fork (based on the cost of electricity versus the current price of the coin).
Markets see the Lite
Litecoin has set a new mining hash rate record of 359.43TH/s, eclipsing the previous high set 11 months ago. The value of all LTC payment channels grew from 26.73 LTC in January to nearly 294 LTC today.
Duelling predictions
Tyler Jenks, the president of Lucid Investments, believes the Bitcoin price spike will be shortlived and we're headed down to $1000. "New lows coming. Target of $1,000 unchanged," he tweeted. Meanwhile Fundstrat co-founder Tom Lee's more optimistic assessment is that BTC will hit $14,000 later this year. Not to be outdone, Twitter user Moon Capital confidently predicted that each Bitcoin will be worth $98 million within 10-20 years as BTC becomes the world currency and investors turn away from gold.
IMF worries about crypto
The Managing Director of the International Monetary Fund Christine Lagarde told CNBC that crypto is disrupting the financial system. "Whether you call it crypto, assets, currencies, or whatever… that is clearly shaking the system," she said, calling for greater regulation, worried that crypto could "shake the system so much that we would lose the stability".
Japanese bank ditches Ripple
Japan's fifth largest bank Resona Bank has abruptly ditched its Ripple trial. Resona had partnered with Money Tap, a retail payments app that uses Ripple's technology for domestic bank transfers. At least 12 other Japanese banks are still onboard with Money Tap, so it's not all bad news.
Ethereum gets a bad rap
Ethereum co-founder Vitalik Buterin may be a flat out genius – but let's face it, he's about as cool as corduroy flares with pockets in the knees. He took to the stage at EDCON in Sydney last week with spectacularly misjudged rap about Ethereum sharding. "Eth 2.0, yo. Eth 2.0, yo… " he rapped. The daggy choreography reminded us a bit of this jazzy number: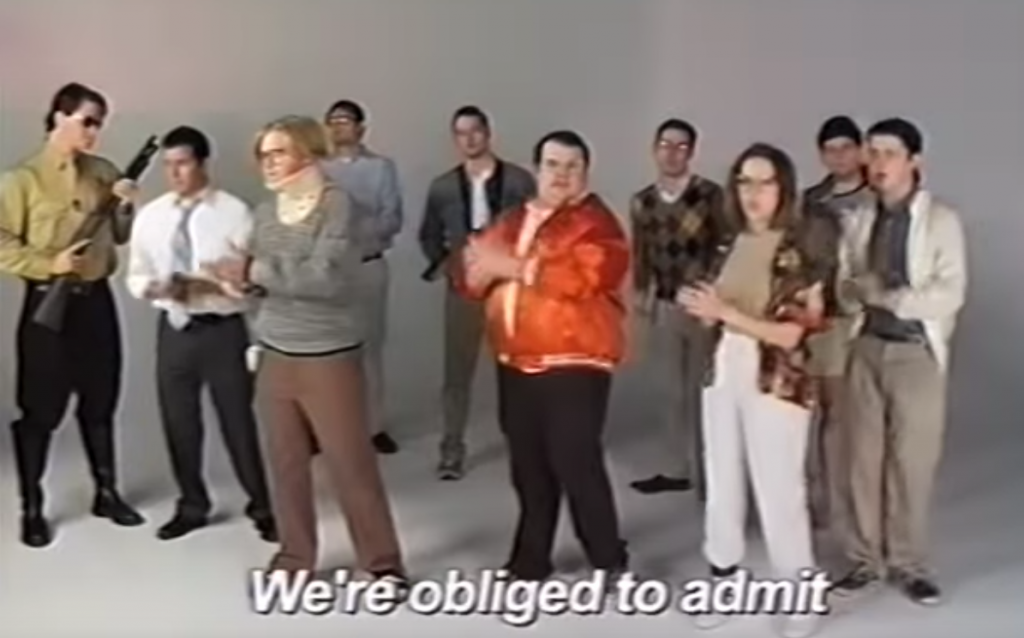 Draper to invest in Facebook Coin?
VeChain and Coinbase backer Tim Draper is meeting with Facebook to discuss investing in their new stablecoin. Draper this week also reaffirmed his $250,000 target price for Bitcoin, though he now expects it to happen in 2023, rather than 2022.
Harvard backs crypto
Harvard University's endowment is backing Blockstack Inc, a crypto company raising $50 million in a digital token offering. Harvard Management has purchased about 95.8 million of the company's tokens, worth US$12m. This means that one of the world's biggest university endowment funds is now holding digital tokens directly which is a very big development in our eyes. We are happy to talk to any Australian funds looking to do the same.
Binance says bottom is in
New research from Binance suggests that Bitcoin and altcoin prices have already bottomed. The research examined historical market behaviour and concluded that crypto is due for a rebound. The research also found that 7% of the market is now controlled by institutional investors.
澳大利亚比特币市场最新资讯
虽然加密货币市场未能延续上周涨势,但好消息是未出现大幅调整。比特币上周下跌3.6%,守住了$7000。以太坊、 瑞波币及莱特币跌幅均在10%左右。柚子币下跌2.3%,而恒星币则下跌13%。值得注意的是,比特币痛苦指数 (Bitcoin Misery Index)在上周末达到89点。过去,该数值大于67的情况仅在牛市出现。
Until next week, happy trading!
Independent Reserve Trading Desk
澳大利亚交易平台