In markets
After trading around the US$28K (A$42K) mark for three weeks, Bitcoin surged overnight and has broken the US$30K barrier. US nonfarm payroll employment figures suggest unemployment is rising more slowly than predicted, which raised market expectations the Fed may hike rates again. However, the CPI figures due this week are expected to show inflation falling to 5.1% and, complicating matters even further, earning season is kicking off which could highlight weakness in the economy. Edward Moya, the senior market analyst at Oanda, told clients this week could be pivotal. "This is the week that could tell us that the US consumer is no longer showing resilience and in fact is rather weak," Moya wrote. Michael Saylor's Microstrategy bought another 1,045 BTC and now owns 1 in every 150 Bitcoin ever created. Bitcoin is up 8% on a week ago to trade at A$45k ($30.1K) while Ethereum was up 6.2% to trade at $2,895 (US$1,920). XRP gained 4.1%, Cardano (2%), Dogecoin lost 12.6% after the latest Elon Musk/Twitter pump subsided and Polygon gained 2.1%. The Crypto Fear and Greed Index is at 62, or Greed.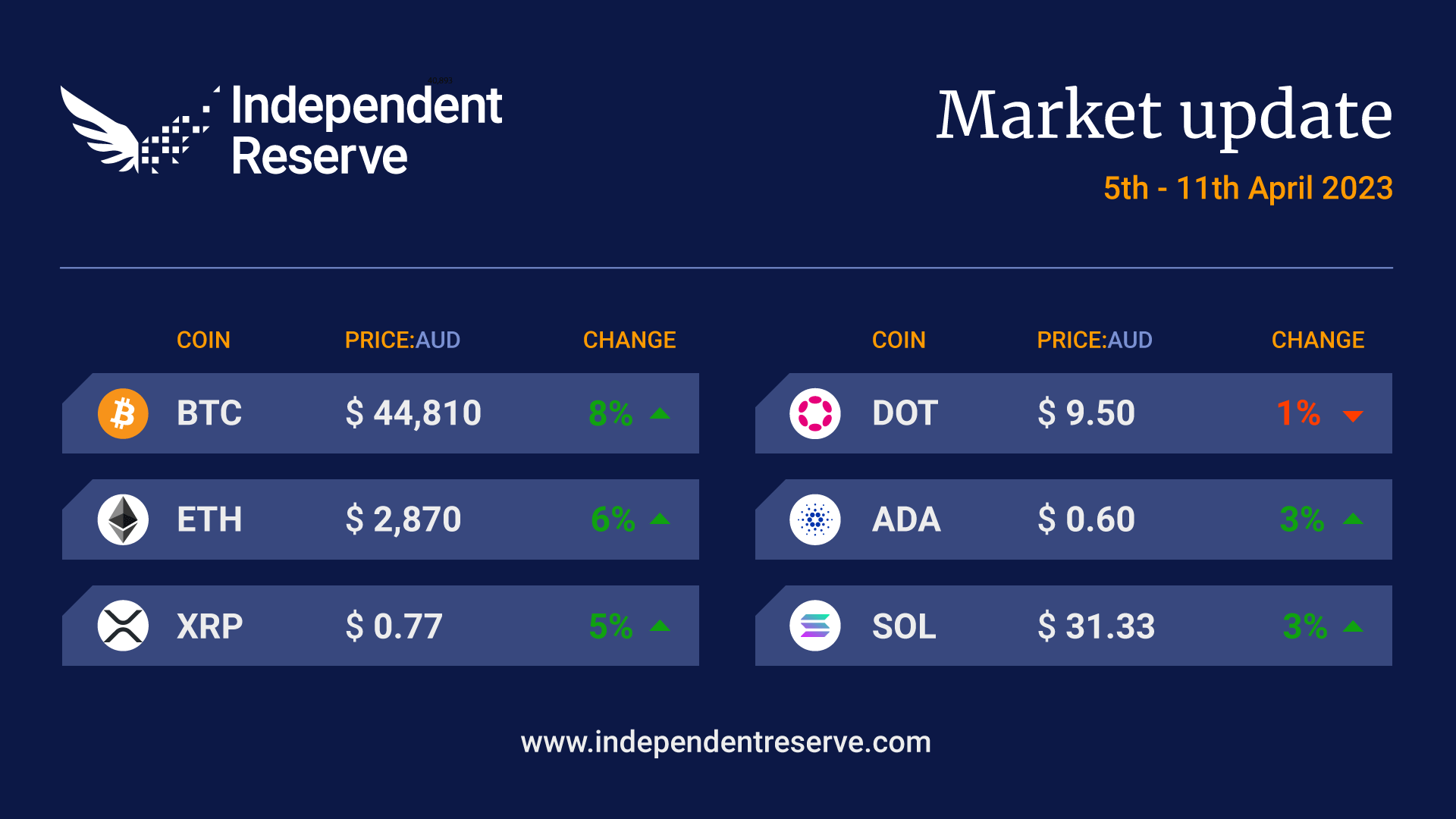 In headlines
Hard forking
Ethereum's latest upgrade, the Shapella hard fork, happens on Thursday morning. It's comprised of the Shanghai upgrade to the execution layer and the Capella upgrade to the consensus layer. For users, the big change is that they can finally withdraw money that's been staked in the beacon chain contract, which should make staking more attractive. There are 16 million ETH staked, some of which may be sold causing volatility, however only an estimated 50,400 ETH can be withdrawn each day, and Lido and Coinbase are delaying withdrawals. Longer term, Ethereum has a much lower staking ratio than chains like BNB, ADA, SOL and AVAX, all of which have more than half the total supply staked. Chris Burniske, Partner at venture capital firm Placeholder, thinks ETH could reach US$10K (A$15K) per ETH… but not until 2025.  Please note that Independent Reserve will be pausing ETH and ERC-20 token deposits and withdrawals for a few hours around the upgrade time.
More positive ETH momentum
Ethereum has generated more than twice the dollar amount of fees as its next closest rival, raking in US $743 million (A$1.12B) ahead of TRON's US$282 million (A$422M) in the past six months. Bitcoin generated US$80 million (A$120M) in the same period. Ethereum's haul wasn't due to sky-high gas fees either, with an average transaction fee of US$4.70 (A$7.07). The newly launched Fortune Crypto 40 benchmark also rated Ethereum as the top protocol ahead of Bitcoin, with Polygon and Solana in the third and fourth spots. All of its top picks for DeFi are built on Ethereum too: Uniswap Labs, Lido, MakerDAO, Aave, and Curve.
Bitcoin white paper free with every Mac
An eagle-eyed tech blogger discovered that a copy of the original Bitcoin white paper is hidden in every single Mac computer's operating system. Andy Baio said he was trying to fix his printer when he stumbled across the PDF hidden in 'Virtual Scanner 2' and when he tracked it back he discovered it had been in every Mac OS version since Mojave in 2018.
Russia is the second biggest miner, according to Russia
Russia has become the world's second-largest crypto mining country behind the US, according to Russia's biggest mining company BitRiver. The US has a capacity of 3 to 4 gigawatts, while Russia has around 1GW. Other nations in the top 10 include the Gulf countries, Canada, Malaysia, Argentina, Iceland, Paraguay, and Ireland. Kazakhstan was formerly in second place, but a new licensing scheme brought in due to the impact of mining on the grid, saw it fall down the list. On that subject, the New York Times published a highly critical piece on Bitcoin mining's environmental impact that claims US mining uses as much electricity as all the residences in New York. The report was criticised by Bitcoiners who argued 26 miners in the US, and Canada use more than 90% renewable energy.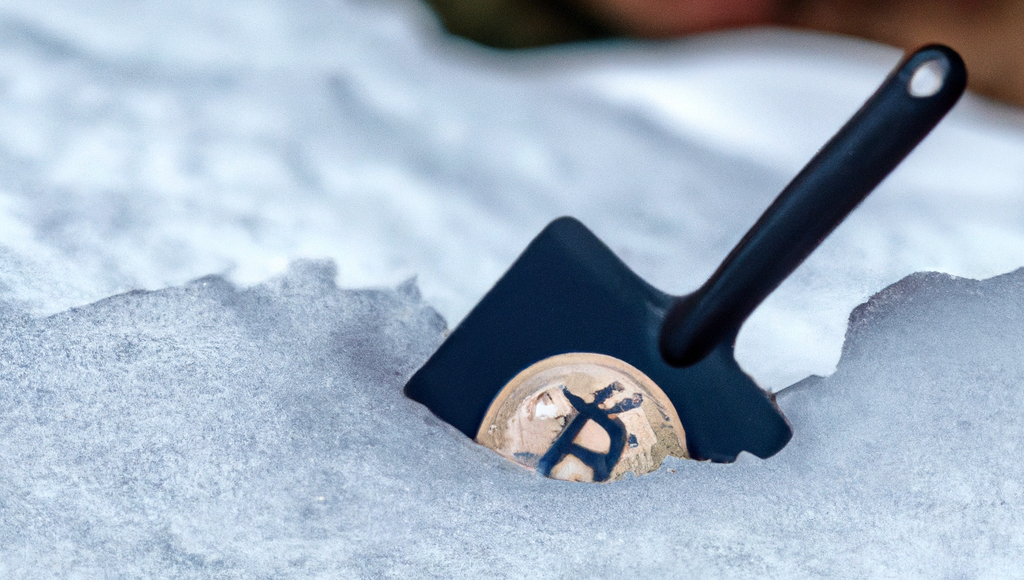 Metaverse is over
The Metaverse hype has cratered with Fashion Week in Decentraland attracting just 25,000 attendees down from 108,000 the previous year. Digital land sales have fallen from a peak of around US$1 million (A$1.5M) per week to just US$50,000 (A$75K) weekly. "In practice, it's a bad video game made up of smaller, worse video games wrapped in real-estate scheme cosplaying as The Matrix," said influencer Dan Olson.
Are you paying taxes?
A new study from Divly estimates that fewer than 1% of crypto owners worldwide paid their taxes last year. Tax paying was highest in Finland at 4.09% while in Australia it was 3.65%. The study's methodology was questionable, as it looked at the number of people who declared crypto on tax returns, and cross-matched that against search volume for crypto tax keywords and estimates of crypto adoption. The Australian Tax Office uses data matching to work out if local taxpayers are required to pay up, so it's safest to be upfront. Independent Reserve customers can get a tax estimate with just a few clicks thanks to our partnership with KPMG.
Until next week, happy trading!