Market Update 15th – 21st May 2019
Welcome back to another Australian crypto market update.
In Markets
Bitcoin ended the week pretty much as it began – hovering around the $11,500 mark. That's despite a worrying plunge of more than $1000 over the weekend. Bitcoin is now up by 50% over the past month. Altcoins have also begun to rise: Ethereum is up by a quarter in the past week, Ripple XRP rose 17%, Bitcoin Cash was up by 5%, EOS was up 9%, Litecoin rose 1.6% and Stellar was up by a third. The latest coins added to Independent Reserve are all up too: BAT was up by 1%, OMG increased 12.9% and Golem spiked 20%. CryptoCompare's April exchange report shows that crypto to fiat exchange volumes have increased by 85%.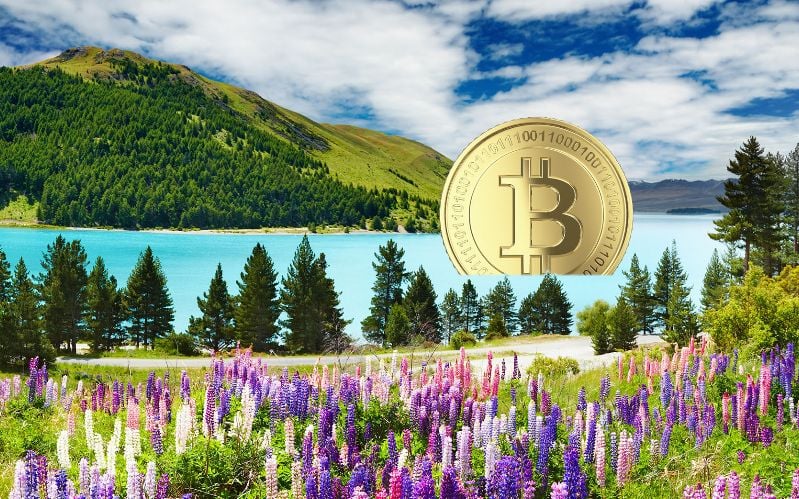 Crypto Spring in full bloom
In Headlines
Trade war fuels Bitcoin's rise
A number of analysts have suggested the US China trade war played an important role in Bitcoin's recent price spike, as Chinese investors sought out Bitcoin as a 'safe haven'. The BTC price took off like a rocket within hours of the US increasing tariffs on Chinese goods. Garrick Hileman, head of research at Blockchain.com and a researcher at the London School of Economics said: "We are observing a strong inverse correlation between the RMB's value and Bitcoin." The Yuan is currently at four month lows.
Bitcoin also up due to the 'halving'
Independent Reserve CEO Adrian Przelozny appeared in Stockhead this week, discussing how the upcoming Bitcoin block reward 'halving' had contributed to the recent price spike. A year from now, miners will only earn 6.25 BTC per block, which is set to reduce the supply of new BTC. Historically halving events have led to big BTC price increases. "Traders were anticipating the big spike, and now it's happened there's probably a fear of being left behind."
Bitcoin ETF decision delayed once again
The US Securities and Exchange Commission has once again kicked the can down the road and delayed making a decision on the Bitwise Asset Management Bitcoin ETF and the VanEck SolidX Bitcoin Trust proposals. However, at least one SEC commissioner, Hester Peirce – AKA 'Crypto Mom' – is strongly in favour. "I thought the time was right a year ago—even longer than that," she said at Consensus in New York last week. Peirce cited "Market manipulation (and) … custody issues" as reasons for the delay. In more positive financial institution news, Bakkt has announced it will test out Bitcoin Futures trading in early July.
Six out of ten traders on Coinbase are now institutional investors
Brian Armstrong, the co-founder and CEO of Coinbase, estimates that 60% of the traders on Coinbase Pro are institutional investors. "As we've gotten going, institutions have become a bigger and bigger part of our business," Armstrong said. "Institutions have become I think 60% of our trading volumes on Coinbase Pro."
Stellar goes offline for more than an hour
Stellar went offline for more than an hour this week with the network unable to confirm transactions. Although no money was lost as a result, the outage highlighted claims the project is not as decentralized as it could be. The Stellar Development Foundation however claimed the network froze because too many nodes had been added recently in an attempt to make it more decentralized. "Stellar has added many new nodes recently. In retrospect, some new nodes took on too much consensus responsibility too soon," the SDF said in a statement.
Financial Review backs crypto for portfolio diversification
Even the Australian Financial Review is talking up cryptocurrencies. In an article this week, Michael McCarthy from CMC Markets suggested that crypto was a good way to ensure portfolio diversification. "Although cryptos are new, and may be a bridge too far for some investors, an inverse relationship with sharmarkets could see a more rapid uptake than anticipated," he wrote.
贸易战推动比特币价格上涨
部分分析人士认为,中美贸易战在近期的 比特币价格飙升中起到了催化作用,因为 比特币被中国投资者视为"避风港"。在美 国对中国商品加征关税后数小时内,比特 币仿佛坐上了火箭,价格一路飞涨 。Blockchain.com研究主管、伦敦政治经 济学院(London School of Economics)研究 员Garrick Hileman表示:"我们观察到人民 币价值与比特币之间存在很强的负相关关 系。"人民币目前正处于四个月以来的最低 水平。
减半效应"进一步推动比特币价格蹿升
Independent Reserve首席执行官Adrian Przelozny 本周在接受Stockhead采访时, 对即将到来的比特币区块奖励"减半"如何 推动近期价格蹿升进行了分析。一年后, 每个区块的比特币的产量将降至6.25个, 这意味着新比特币的供应量将减少。历史 表明,比特币价格通常会因为减半事件而 大幅飙升。"交易者们一直在对大幅上涨的 情况进行预测,而现在这种情况发生了, 部分人士可能后悔未能跟上市场。"
Until next week, happy trading!
Independent Reserve Trading Desk
澳大利亚交易平台